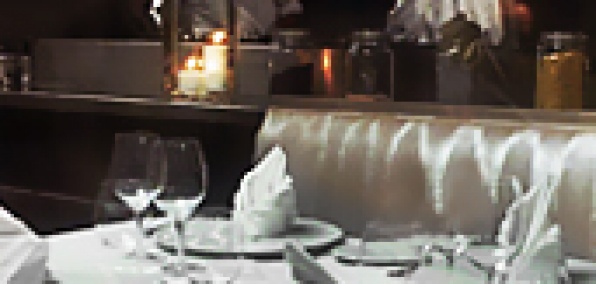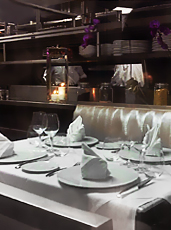 Today, nothing fancy.
Just a blowout feast in a ridiculously lavish hideout in the Grove...
Presenting the
Chef's Table at Villa Mayfair
, an invite-only (for now) seven-course spread served right in the heart of the restaurant's kitchen, available for reservations by the end of the summer.
Right, Villa Mayfair. You're familiar. So you know you're in good hands here (very French, very affable hands).
You'll begin by smooth-talking the owners into an invite (or waiting till the end of summer, when reservation lines open up).
Then, night of, here's how it'll play out: the hostess will lead you all the way back to the kitchen, past the hot line, to a white-tablecloth hideaway. You'll be surrounded with votives, orchids and sous-chefs doing sous-chef-y things.
The table seats eight to 12, so you'll come here when celebrating your ascendancy to the Andorran throne. (Or, you know, a promotion.) You'll either work with the chef (who you may know from his Michelin-starred work at Guy Savoy in Paris) on a customized menu, or just let him go nuts with seasonal treats like truffle artichoke soup, rack of lamb and Maine-lobster-stuffed macaroni.
The best kind of going nuts.