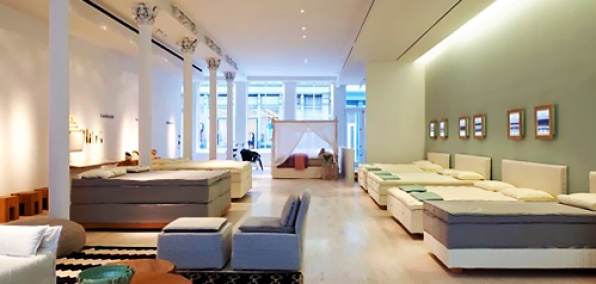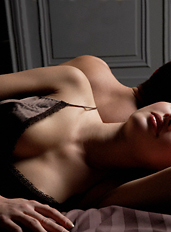 Close your eyes.
Relax.
Pretend you're listening to Kenny G.
Okay, great. We'll be back for you in two hours.
Unveiling
Coco-Mat
, an incredibly European mattress store that keeps a complimentary upscale sleeping room in the basement, now open.
And by sleeping room, we pretty much mean a free by-the-hour hotel suite with a couch, a coffee table, a bathroom (plus oversized shower) and, of course, a completely customizable California king.
The idea here: that you'll browse the showroom, pick out a mattress that tickles your fancy and use this handsomely appointed accommodation for... a test-drive. The best part: they totally don't care if you just want to go down there and nap.
For three hours.
So you'll book the room (if it's vacant, they accept walk-ins) and they'll set you up with everything necessary for a good sleep, on the house. Pillows of varying firmness. A cup of juice. Elevator music.
And if you're one of those people who can't sleep alone (it's a clinical condition), they'll even allow you to bring in a guest.
Ah, so that explains the oversized shower.