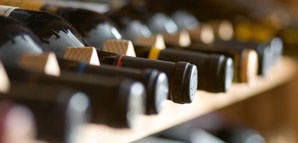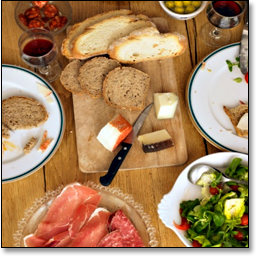 When it comes to gourmet-food shopping, you like your wine, homemade sausages and lobster bisque
all under one roof.
One roof near the beach, preferably.
So head to Epicure Market's new Sunny Isles outpost, opening tomorrow.
The South Beach nosherie famed for its legendary prepared foods has long been a favorite of socialites and visiting hip-hop stars. At their new spacious outlet, located in the much-loved Wolfie's Rascal House space, the purveyor of high-end vittles has traded in the pastrami sandwiches and formica counters for brightly lit aisles stocked with choice meats, international cheeses, smoked fish and caviar.
Bypass the tourists comparison-tasting cheesecakes and head straight to the wine boutique, cheese shop, gourmet cafe and deli. There's plenty of seating here, with tables on the expanded outdoor patio offering views of the beach (and views of condos offering better views of the beach). Nothing says picnic like a crunchy baguette, a wedge of manchego and a bottle of Malbec. Grab all three inside and park yourself at one of the outdoor bistro tables under white umbrellas.
Oh: There's also a full bar ready to slide you a cocktail or spiked coffee drink.
We almost left out the best part.