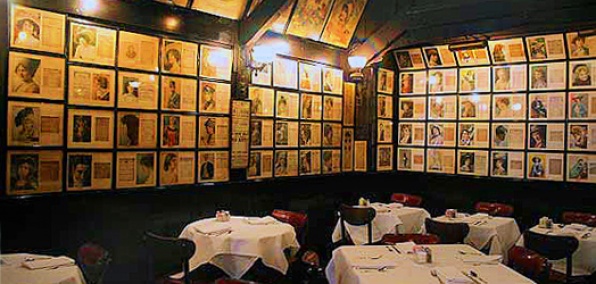 Nothing lasts forever.

And that's fine. That's the way of the world.

But still—sometimes that's a raw, raw deal. Sometimes last call comes to the wrong goddamned hole-in-the-wall.

Famed Midtown piano bar Bill's Gay Nineties is shuttering Saturday after 88 years of perfect imperfection. And sure, Bill's will be survived by distant cousins Keens Steakhouse, 21 Club and Bemelmans Bar. But that's no comfort. So allow us to suggest you pick yourself up and head over to Bill's one last time. But first, a brief history. Or eulogy. Whatever you prefer.

The Beginning
It's 1924. Prohibition. Along comes this stubborn, three-floor speakeasy filled with contraband booze, vaudeville and all sorts of 1890s memorabilia. Its success—mostly due to the illegal liquor, partially due to the 19th-century bric-a-brac—was immediate.

The Middle
Over time, Bill's matured into the kind of joint where the bartenders behaved like they do in Billy Joel songs. Night in, night out, decade in, decade out, Bill's could be counted on for the same three things: comfort food, piano music and a Manhattan shaken within an inch of its life.

The End
So of course, in the watering hole's final hours, you should pay tribute. Drop by and shake Aldo Leone's hand (the greeter for the past 45 years), toss a big tip in Elliot Paul's piano-top snifter and settle in at the bar where so many New Yorkers have settled in before, for a farewell highball.

It's sort of like a regular highball, but with tears.