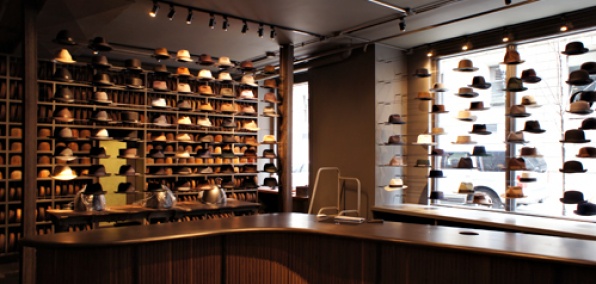 Papa Bear Halas.

Tom Landry.

Vince Lombardi.

This weekend, one more name will be added to that esteemed list. Yours.

No, no. No use being shy about it. You know it. We know it. The plain truth is that you just look damn good in a fedora.

So we thought we'd tip you off to the new Optimo Hats, the only hatmaker Johnny Depp trusts to help get his scalp into character.

Optimo's been perfectly blocking, sewing and hand-finishing felt masterpieces for 16 years down in Beverly. Richard M. Daley was a fan, and you've seen their work in The Rum Diary, Public Enemies and other films where the plot turns on really good millinery.

But you've yet to actually drive down to get outfitted. So this brings the selection closer to you. Browse ready-to-wear fedoras, homburgs and porkpies, though in the end you'll probably go custom. (Hey, it's your head we're talking about.)

You'll be measured. You'll select your finishes. You'll practice alluring tilts. And about three weeks later, you'll be swaggering down Michigan Avenue with a renewed sense of confidence now that you look a bit more like John Dillinger.

When spring rolls around, you'll want to stock up on Panama hats. For these, they go straight to the source—Montecristi, Ecuador.

Apparently, only tourists actually get theirs in Panama.