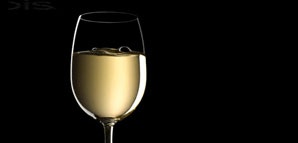 Miami has a way of surprising you. Not only can you wear white pants all year round, but one restaurant can actually house two identities.

We are referring to Paradigm, a new restaurant within a restaurant just introduced at Neomi's Grill at the Trump International Beach Resort in Sunny Isles. (Leave it to the Donald to blow your mind.)

The restaurant is being referred to as a "test kitchen." There are only ten seats available, and the eleven-course menu changes each time. And it all goes down just once a week—on Thursdays.

The menu is nontraditional, the techniques employed are science-fair cool. It's not molecular gastronomy exactly, but there are definitely some badass tools used throughout the night. Think less Mario Batali, more MacGyver: custom-rigged smoking guns for pumping smoke into glass-covered oysters; a large tower of dashi broth that, aided by pumps and tubes, slowly materializes into effervescent bubbles; lobster bricks, Worcestershire sheets, feta dust, shots of corn juice.

There's a lot of food entertainment going on, but it's also a chance to learn something. You may be so smitten with sous vide hamachi and raspberry caviar that you find yourself shopping around for thermo circulators and sodium alginate.

Routinely, chefs from other restaurants will join the fun, trading techniques and experimenting. It'll be like a whimsical chef's club, with you reaping the benefits.

Like always, the action comes to you.