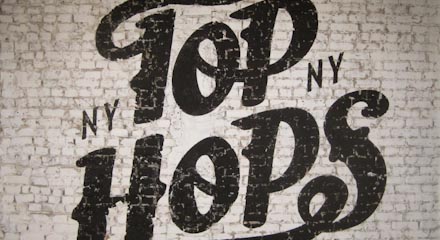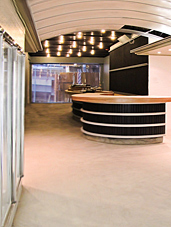 Giants. Packers.
Big game Sunday.
This one's probably going to require some beer.
Unfortunately, we weren't sure what kind of six-pack you'd want.
So we got them all.
Introducing
Top Hops
, a craft brew superstore (from a former Anheuser-Busch exec) that has direct access to the world's entire beer supply, opening Saturday.
This is a bar. But then again, it isn't.
Sure, they've got a 20-line tap and a black, semicircle-shaped counter to rest a pint and a basket of Martin's Pennsylvania Dutch pretzels on. But the real draw here is the takeaway service: 64-ounce growlers. Build-your-own six-packs. All available cold and all available to go.
So this weekend (or on Super Bowl Sunday), you'll swing by for a little pregame tailgate. Sample a pint of something you never heard of (they stock 800 bottles, including something called Founders Dirty Bastard) and split a charcuterie plate courtesy of Essex Street Market. Then, when it's almost time for kickoff, have the barkeep cap you a couple of takeout growlers to bring home for the game.
And if they don't currently have the beer you're looking for, you can bet they'll know a guy who knows a guy who knows a Belgian Trappist who can get it for you.
It's always wise to keep a beer-brewing monk on speed dial.