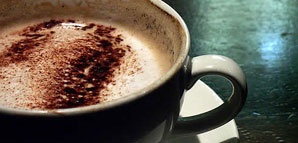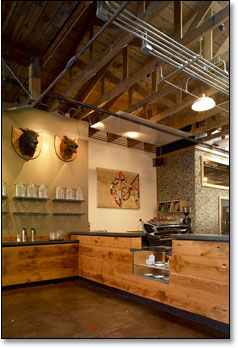 You like coffee. We like coffee. Everybody in this town likes coffee. Which is why there are 19,000 coffee shops.
But probably only one like this. Introducing San Francisco's first anti-coffee shop,
Four Barrel Coffee
, opening tomorrow in the Mission.
We know. It's a bit silly to call a place that serves coffee an anti-coffee shop. But here's the thing. At Four Barrel, you'll stare at a coffee menu that looks a lot like the ones you've seen in Florence and Milan. In other words, it's back to basics. No syrups or powders here, and the only milk options are whole or soy. (This should thin the herd quite nicely, we expect.) Order an espresso or cappuccino, and they'll pull your shots on one of two handmade La Marzocco Mistral machines, the only two in the entire Bay Area. If you want plain coffee, they'll make it in a French press.
Then there's the ambiance. There's no wi-fi and the seating is intentionally not too comfy, so you won't find hordes of startups operating in the front area, or emo-talk coming from plush sofas. Instead, the vibe will remind you of a regular, alcohol-serving bar. Hang at the counter or take a seat at one of about 50 chairs (which seem lifted from a science lab) and narrow wooden tables.
If you want to drum up a little conversation, head over to the four boar's heads mounted on the wall.
Consider them the anti-bookshelf.