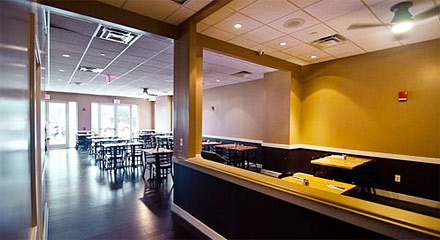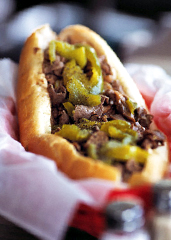 Maybe it's the lack of Major League Baseball. Maybe it's the lack of the NBA. Maybe it's the annoying activists who solicit you on every street corner.
But whatever's ailing you, we're pretty sure it's nothing that a half-pound steak and cheese, tater tots and a bottle of beer can't cure.
So say hello to the straightforwardly named (though it could change)
Steak and Cheese
, the latest under-the-radar venture from red-meat impresario Michael Landrum, now open in Arlington.
The first thing you need to know: this is a bare-bones spot—even more bare-bones than Ray's Hell Burger Too, which it replaced. Small and dark with paper towel rolls on the table, the only thing announcing it (for now) is a small sign written in marker and taped to the door. The menu: also written in marker and taped to the Coke cooler.
The second thing you should know is what that sign announces: they're not trying to emulate anything "authentic" from Philly. (Take that, Eagles fans.) What they serve is a half pound of fresh-sliced, cooked-to-order top sirloin and rib eye from Ray's the Steaks, piled onto a roll with onions and melted provolone and American. Your side: tater tots. And that's it.
Well, apart from the beer, anyway, which they've thoughtfully held over from the burger spot—Bud Light to Delirium Tremens.
It's what all the Belgians have with their steak and cheese.