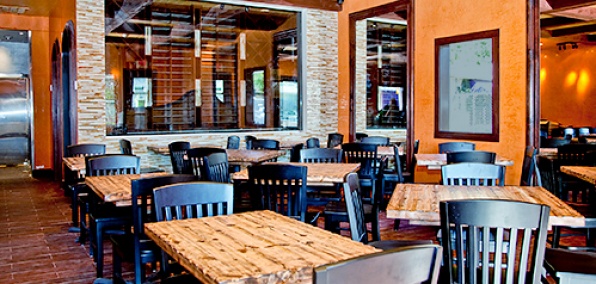 Hey, we heard about this Italian place.
Good pasta, decent salad, unbelievable breadsticks. It's called Olive Garden, you should go there sometime.
Also, there's this:
Zio Cecio
, a cozy new Sardinian-style kitchen tucked away on Lovers Lane, slated to open this Friday.
First, you should probably get reacquainted with Francesco, the Italian-born chef behind Arcodoro & Pomodoro. (You may have done business over risotto and prosecco there.) He's also behind this place—an intimate spot worthy of that all-important first date. It's got all the necessary ingredients: candlelit tables, exposed wooden beams on the ceiling and a big photo of his grandmother on the wall. (Nothing says romance like a picture of a grandma.)
As you walk inside, you'll move past the small stone bar (and the grappa temptations) to a table by the wine room. Here, you'll start with one of their French red wines and the
La Bolognese Con Fettuccine
(beef and pork ragu in a San Marzano sauce). As you trade stories of sailing across the Mediterranean (or tricycling around White Rock Lake), your date may start to eye their
ravioli packed with seafood
(which will rotate based on what they have). Embrace this. If you need your daily steak fix, try their Tuscany-style rib eye.
Everything's better when it's Tuscany-style.