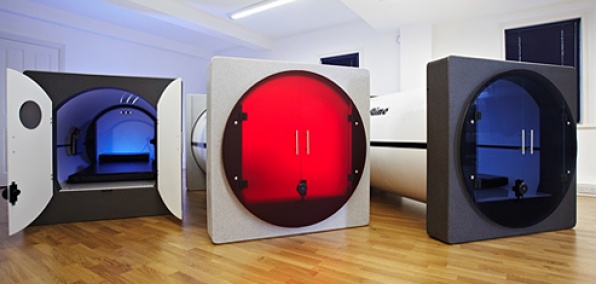 It's the cornerstone of a life well lived: the perfect nap space.

Your old man had his La-Z-Boy. Rip van Winkle, that tree in the Catskills. Superman, the Hammock of Solitude. (Look it up.)

And for you... well, there's this.

So crawl inside and take a rest in Podtime, a glorious fort for your most important sleeping, available online now.

It's 110 cubic feet of mattress and tube for pre-meeting rests, post-meeting rests and planting the seed that you might be training for the first manned trip to Mars (for mystery).

Of course, no one in their right mind would just get the standard pod. You want bells. You need whistles. You require a built-in alarm clock, an iPod dock and a TV. (Just because, that's why.) Also: custom doors and personal branding touches. So we're picturing you catching some much-needed shut-eye after a long afternoon on the jai alai courts, resting comfortably behind frosted doors with the engraving "Casa de Siesta" etched on the side.

Go ahead, invite a señorita.