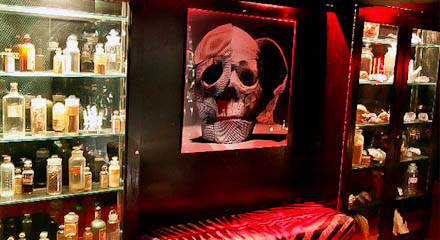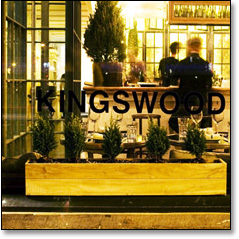 Every now and again, a scene emerges from the ether, slowly builds steam under-the-radar and finds a niche as our new go-to party spot.
We think it's time to point you in the direction of the basement bar and lounge at 
Kingswood
, now alive and kicking (sort of) in the Village.
The official company line is that it's only open for private events (as if that's ever stopped you before), but unofficially the basement has quietly been throwing one hell of a party for those who venture downstairs.
To get in on the action, enter the unmarked door to the right of the restaurant. (You'll know you're there when you bump into five or six Aussies smoking on the sidewalk.) Descend the narrow stairway and find your way into the dark, inviting bar and adjacent black-boothed lounge, divided by a wall of jars, each holding its own orange betta fish.
On any given night, the room is filled with beautiful people of all ilk—fun-loving folks from Down Under, fashion-industry types and, of course, the mandatory couple of celebs dancing on tables.
Be warned, though—sometimes all you'll find are seven Kingswood regulars hanging out (feel free to join them, by the way) over a couple of pints.
We've seen worse consolation prizes...