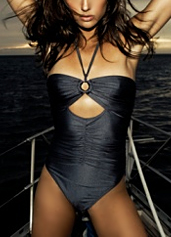 Variety: you thrive on it.
One day, you're wearing a regular tux. The next day... a Canadian one.
And damn it, if you're driving to work today, it'd be great if you could helicopter in by the end of the week.
Introducing
Qraft
, a new site where you can rent someone else's plane, motorcycle or yacht, online now.
It's where you'll go when you don't have a motorcycle but you've got some spare vacation time and an itch to skip town on a Ducati.
It's a simple process. Either type in your location or choose the kind of thing you're looking to rent (a Black Hawk helicopter, maybe a Harley) and check out the list of other people's available stuff. You'll get the usual photos and information, as well as a rate for renting your new Gulfstream by the day, week or month. Also: you can make a counteroffer (though not the kind they can't refuse).
The site is young, so the selection is still a little limited. But already you've got your choice of a Corvette Z06, a brand-new ATV and a small plane. There's also at least
one '70s-era 600-foot yacht you can rent right now.
That
Love Boat
theme party you've been planning isn't going to host itself.