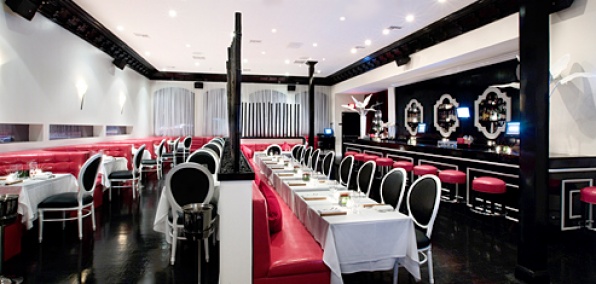 There was this place you used to go to.

Let's call it Philippe (hint: that was its real name).

You'd order the Peking duck with a side of scene. A Kardashian here, a Heat player there. Fried rice and lychee cocktails kept you going all night.

Then, it closed.

Good news: it just migrated north.

Welcome to Philippe Chow, opening this Wednesday in Boca for all your noodle- and cocktail-fueled adventures north of the Dade County line.

Let's be clear: this isn't going to be a frequent stop for you. But you'll keep it in your back pocket for the next time you're up in McMansionville. It's good for a clamorous date with that long-lost high school flame you've reconnected with or a power dinner with clients.

Your game plan: drinks in the fountain-filled outdoor courtyard. Then dinner inside at one of the red studded booths in the trademark black-and-white dining room. On the table: a parade of slightly tweaked Asian classics like Maine Lobster Spring Rolls and Beijing Chicken.

And if you're there around 8:30pm, make sure to catch the nightly hand-pulled noodle show, whereby the Hong Kong–trained chef will transform a ball of dough into 300 pasta strands using only his hands.

And his noodle.