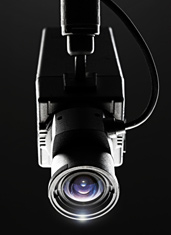 A lot of people use the Internet.
It's this big thing that people like to do. We hear you dabble as well.
So, no big deal, but we just thought you should know that everyone who uses it is about to meet.
And possibly spy on each other...
Kind of. Say hello to
WhoIsLive
, a new service that lets you not only see, but actually communicate with, whoever happens to be on the same Web page as you, available now in beta.
From a visual standpoint, this thing looks a lot like IM. But the key difference here lies in the fact that no matter what website you visit (we trust your judgment), you'll be able to see who else happens to be there with you.
It's just getting ramped up (although apparently it's already big in Israel and Europe—you'll see), so for the time being you'll find most of the action, where else, on Facebook. After a quick download, a small box will appear on the side of your screen. Use it wisely.
Because the next time you visit your profile page, that's where your current admirers will be revealed in real time. And if you manage to catch them before they scatter in embarrassment (which they will), a few questions may be in order.
Or perhaps just a drink.