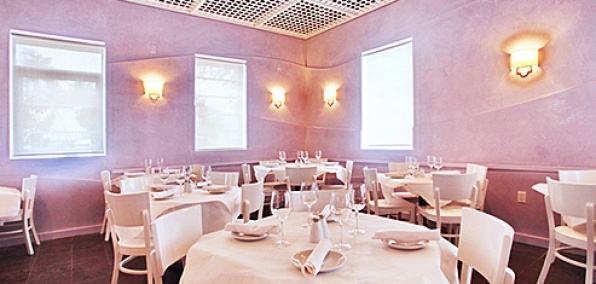 You're something of a brunch connoisseur.

A flapjack fanatic. A waffle wizard. An omelet obs... okay, you get the picture.

So you're well-acquainted with the patio at the Morgans. And starting tomorrow night, you can indulge in its new South Beach sibling, Morgans on the Beach.

You'll find it tucked away on Purdy Avenue, where Joe Allen lived for years until it abruptly closed three months ago. They haven't fiddled much with the interior, except to make it seem more boudoir-like—lavender walls, crystal chandeliers and mirrors all around. They've also kept the nice-sized bar and house favorites like the La Scala Salad with salami and provolone and the Rice Krispies treats for dessert.

What they've imported from the mainland: that legendary weekend brunch. Grab a table with some friends and summon plates of brioche french toast and eggs Benedict to go with your sordid tales from last night. And during the week, you'll come here whenever you want to escape the heat of Lincoln Road. Think lobster Cobb salad for lunch or thin-crust pizzas and peach bread pudding for dinner.

It's like eating a bourbon-soaked pillow.