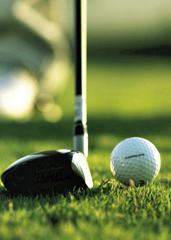 You've got a great group of friends.
But more often than not, getting them all in the same place at the same time is the social equivalent of a one-legged unicorn riding Halley's Comet into a sold-out Creed show.
That's to say, it's oftentimes... improbable.
But we may have just stumbled upon a solution to your communal conundrum.
Or at least the golfing part of it.
Introducing
Teeboxer
, a new website/social liaison with the single-minded mission of helping you accomplish the impossible. Also, getting everybody on the same tee box with little to no effort, available now.
Think of this as your own personal tee time butler, seamlessly leveraging all your resources (mostly the Facebook, Twitter, LinkedIn and Gmail ones) to communicate amongst your inner circle.
You'll start by selecting which social networks you want this thing to communicate through. Let's say you go with Facebook (we're just spitballing here). Teeboxer imports your friends into the site and lets you choose who you want to invite each time you set up a round.
Once everybody's in, you'll pick a course (if yours isn't in there, you can add it) and propose a tee time. From there, the site goes to work collecting responses and coordinating schedules via the aforementioned social networks (it will even text you if you ask it nicely) until a final course, day and time are agreed upon by all.
Like using a phone, minus all the talking.