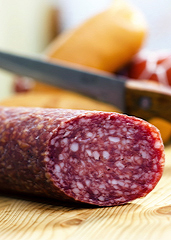 Suddenly, everything tastes like gin.
And no, we're not talking about some ill effects from Friday night's happy hour that wouldn't end.
No, we're being literal. At least as it concerns
Gin-Flavored Food at PS 7's
, appearing on the menu beginning tomorrow to further blur the line between your dining and cocktailing.
This is gin's answer to vodka sauce, bourbon glaze and beer batter. Here's the backstory: when they're done distilling, Bluecoat Gin from Philadelphia and Catoctin Creek from Loudoun County send chef Peter Smith bags of the leftover aromatics—the secret recipes of booze-soaked juniper berries, herbs and citrus that make gin gin.
The mad-scientist-type stuff he does with it changes from day to day, but he's been experimenting with gin oils, dehydrated gin powders and gin meat jus. Thus, on your plate you might find
Gin Oil Poached Halibut with Quinine Air
(get it?),
Loma and Melon Salad with Gin Powder
or
Roasted Pork Loin with Gin Mash Jus
.
By now, you're probably thinking: someone should cure meat with that stuff. Indeed they should. Which is why Smith is in the process of making
Ginola
, a gin-mash rubbed bresaola, and
GinBelly
, a pork belly rolled up with gin mash, pancetta-style.
Gin-soaked apple pie was left on the cutting-room floor.