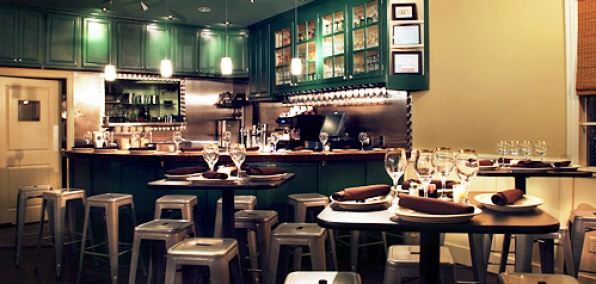 The pancake. It's always been there for you: fluffy, buttermilk-y, casually bathing in syrup.

But today it's changing. And by changing we mean arriving with sausage links... on a stick.

Presenting Jonathon's, a new BYOB brunch spot from a Bread Winners disciple, now open at the old Beckley Brewhouse location.

You've probably met Jonathon (or maybe just his Peanut Butter Jelly Time Waffle) at Bread Winners. So you know exactly how this will go down: you'll slide out of your place, sleepy, recovering from a romantic evening of doing the electric worm, craving some breakfast tacos.

That's when you'll come to this little greenhouse in Oak Cliff. You'll settle into a banquette on the left wall, drowning in throw pillows. Summon some Brunch Kabobs (sausage, bacon and ham on a stick) or Danger Dogs (pancakes wrapped around sausage on a stick). Or if you're in desperate need of expediting your healing process, go with The Kure—bacon, sausage, scrambled eggs, Tabasco and pico de gallo. (You believe in backup hot sauce.)

But on a cool summer night, you and a casual date could grab a black table on the gated front patio and order up some fried chicken and waffles followed by Pan de Jon (bread custard and citrus bananas).

No, it's not served on a stick.