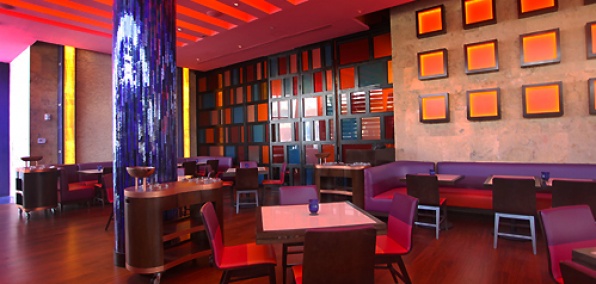 Today is a huge day in our country's history.

We're talking, of course, about National Margarita Day. (Also: Washington's birthday.)

So in honor of this momentous occasion, we wanted to bring you word of a new margarita temple on our shores. And, yes, they can do pomegranate margaritas...

Behold: the South Beach outpost of Rosa Mexicano, your new home for boozy brunches and tequila-soaked Mexican feasts, opening this Friday in a luxury parking tower on Lincoln Road.

If you're a regular at the Mary Brickell location, you'll be happy to see that much of the menu is the same here, including old favorites like Pork Belly Tacos served on housemade tortillas. And, yes, there are also those platters of Alambre a la Mexicana: skewers of filet mignon and chorizo.

But instead of an after-work vibe, this spot is more likely to be where you'll go with a date before catching a movie across the street, or after a day of bike riding on the beach (feel free to linger; a DJ will spin until 1am on weekends).

And speaking of those weekends, that's when you'll want to head out to the spacious outdoor patio on Lincoln for Crab Cakes with Poached Eggs and a trolley cart with do-it-yourself Bloody Marys.

It's like the choose-your-own-adventure of cocktails.