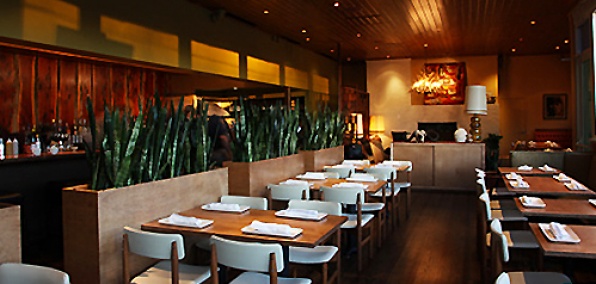 Dinner with the family.

Potatoes: passed. Rolls: tossed. Champagne: sprayed by Grandma as she sprints around the table.

We think it's about time you brought that spirit to a restaurant.

So meet Alma, a two-story Mexican eatery from the guys behind Park and Victor Tango's, soft-opening February 1.

Let's say it's Friday, and you need that always-awkward nine-person reservation—you bring your dodgeball team everywhere—so you'll head to the old Cuba Libre spot. There, the first things you'll see are an open kitchen and white adobe-style booths. Pile in and soon you'll be passing plates like Cochinita Pibil (like short ribs but more tender) and the Champurrado (Mexican hot chocolate) for dunking their homemade donuts.

Post-dunk, you'll want to head upstairs for an aperitif. File past the long, green-walled bar and head to the rustic den in the back—think sofa, fireplace and antlers. Lots of antlers. Claim your spot on the sofa and order a tequila-and-chili concoction called the Alma Omega as you exchange war stories from the dodgeball court.

Nothing goes with war stories like tequila.