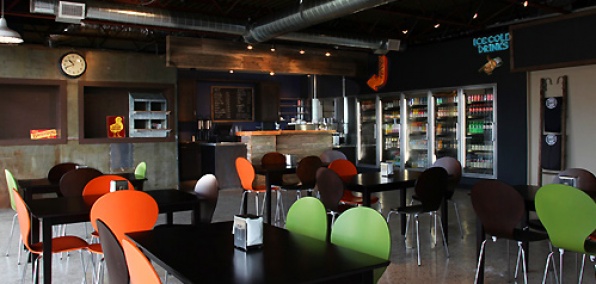 The taco joint.

You have your go-tos, your backups and your backups to the backups. So you might think you're covered.

But when a new spot comes up with something so absurd—and we're talking chicken and waffles absurd—you might just have room for one more.

Meet Good 2 Go Taco, a gourmet taco spot for your chicken and waffles fix, opening this weekend in East Dallas.

First, some background. These tortilla-wrapping pioneers started dealing tacos out of a convenience store. But one year (and one Food Network cameo) later, they needed an upgrade, so naturally they turned to a check-cashing spot, which they've given a rustic makeover. There's a taco counter and a coffee bar, both made from old plank fences (watch for splinters).

But back to the tacos. You'll want to narrow it down to the following: The Hotlanta (waffle-battered chicken, sweet potatoes, caramelized onions and honey butter), The Paris Texas (farm-raised Texas beef and French sauce) or The Gene Simmons (beef tongue, German potato salad, cabbage). Face paint not included.

Oh, and because you resolved to start that coffee/taco fad thing in 2011, you can grab an Italian cappuccino to pair with your Hotlanta taco.

We hear it's what Lil Jon normally does.