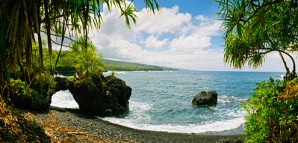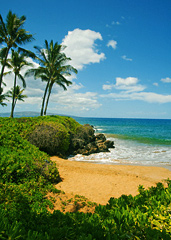 Outside in Boston: snowing like crazy.
Outside at the beaches of the world: not snowing like crazy.
Winner: the beach, which is probably what you've been dreaming of this morning at your desk. So allow us to present you with a little extra oomph you may need to book that ticket abroad...
Introducing
Beachionary
, your new user-reviewed site dedicated to the beaches of the world and what they offer you, now available online.
Think of this as the beach version of Yelp (minus the cultish fervor of its members), guiding your choice of world-class coastline.
So let's say the conditions outside today have you dreaming of a beach towel, some sunglasses and the luscious sands of Greece. Create an account, log on, and then you'll be able to browse all of the Grecian coastlines by region.
Once you've settled on your perfect plot of sand and sun (Sandhills of Agios Pavlos in Crete seems up your alley), you'll find a breakdown of current weather conditions, user-generated images, hotel ratings, bars and restaurants nearby, and whether or not you can play co-ed volleyball or go windsurfing à la John Kerry.
They'll even give you a list of all the nearest beaches to that beach, and the nearest beaches to those beaches.
It's not a vacation unless you hit double figures in beaches.