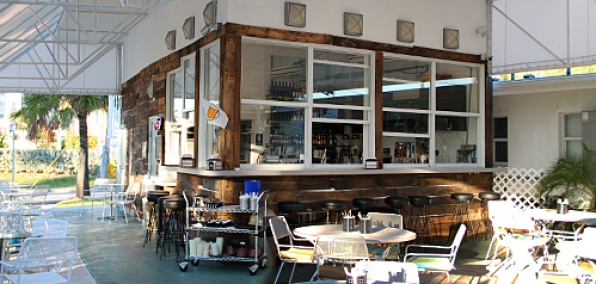 One day soon, it will happen.
The cold weather will break.
And when it does, you'll want to be prepared.
You'll need a place where bikinis are not only allowed but encouraged, where Mexican beer runs ice cold and where the fish tacos flow freely.
Maybe we can help...
Presenting
Taco Beach Shack
, a lounge-y new shack offering you tacos, beer and friendly games of co-ed ping-pong, now open on Hollywood Beach.
This is just what it sounds like, only maybe a little bit nicer. Situated a few blocks from the beach, the place feels like a funky cantina you might've stumbled onto during your travels through the Yucatan, complete with outdoor sofas, Mexican beers, two ping-pong tables and a
healthy supply of tacos
(go for the
Pepper Crusted Alaskan Crab
or the
Korean Short Rib with Kimchi Slaw
).
And since it's an offshoot of the traveler-friendly Hollywood Beach Hostel, don't be surprised if you and your friends find yourselves sharing guacamole-related war stories with leggy visitors from Scandinavia.
We hear Swedes love tacos.