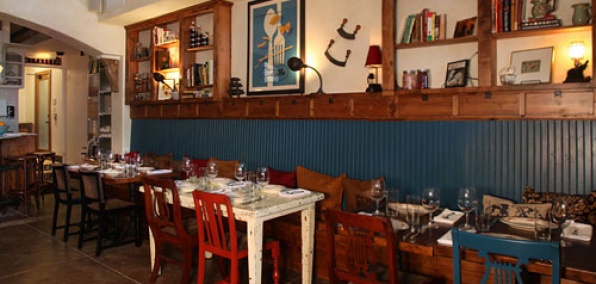 There are a few things you could always use more of. Swiss bank accounts. Friends with helicopters. Italian date spots.

And while we have some deep thoughts on your old pal Spike with the chopper, today we'd like to discuss the last of these.

Now ready for your dating rolodex: Lucia, a new off-the-beaten-path Italian spot, quietly opening next week for your old-world comfort food needs.

You'll start by seeking out a red door tucked away in the Bishop Arts District. Behind that, you and your favorite belladonna will step into a place that feels like a Venetian grandmother's kitchen: tin ceiling tiles, an open white kitchen and old cookbooks lining the shelves. (Feel free to steal a recipe for a delicious tomato sauce.)

After you're ushered to your table along the wooden banquettes, you can have the chef send over handmade salumi boards with sausage, veal and their housemade gnocchi pasta. Your wine options include the Italian standards, as does the dessert menu (lemon cannoli, hazelnut cake). Just don't be surprised if the chef grabs some arugula from the shelf over your head.

Be sure to introduce your date.