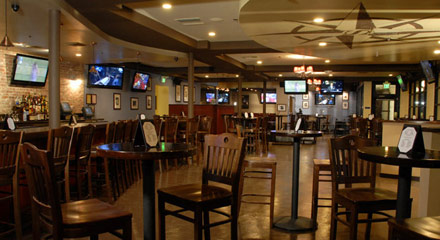 The week feels long. The tie feels tight. The phones keep ringing.

Suddenly, you want to step away from the usual scene for some leisurely, come-as-you-are unwinding. Enter South, the new relaxed-and-rustic bar in Santa Monica.

Conceived by an affable confederacy of longtime local bartenders, the large bar is a clean, unfussy mix of brick, concrete and the occasional black-and-white Johnny Cash photo—it all feels welcoming and familial without taking the theme too far into caricature. (To build the faux-aged bar and DJ booth, the designer pulled out the big guns...her dad.)

In prime weather, you'll favor the idea of whiling away your evening (or afternoon) on the large, street-side patio with an ice-cold bucket of beers and the friends you haven't seen in awhile. But if you're feeling more like a leather couch and a livelier vibe, head inside for a Pimm'sCup or a cold bottle of Dixie, from a New Orleans brewery finally celebrating a post-Katrinare birth.

Of course, true Southern hospitality requires excessive portions of spectacularly unhealthy cuisine, so the dutiful kitchen will keep busy deep-frying everything in sight (mixed vegetables, catfish, pickles) and slow-roasting Boyd's Best Pork Ribs Ever.

Seems they're headed in the right direction.