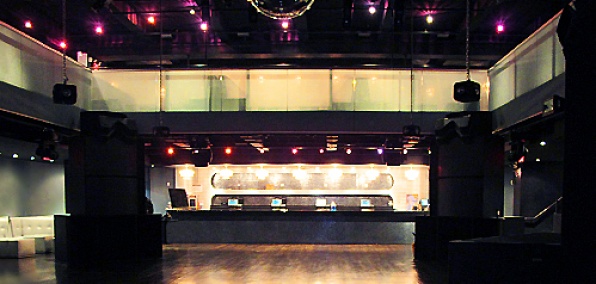 Today, we'd like to take you to a faraway era called… the '90s.

A time of Reebok Pumps. Of Kid, and of Play. Of massive dance palaces where the party started Friday night and ended Sunday afternoon.

Yes, it was a magical time. And we have good news: some of those glorious things are coming back. No, not you, Play…

Welcome to District 36, a colossal temple of dance and debauchery, opening tomorrow night.

The first thing you'll want to know about D36 is it's big. As in, three levels of big—there's a ground-level dance floor with four towering speaker stacks, a second-floor balcony and a basement… well, we'll discuss that in a minute. Fueling the madness: a roster of DJs including guys who keep Ibiza's dance parties going all night. (If you can trust anyone with your all-night dance parties, it's the Ibizans.)

So on a night like tomorrow—which just so happens to be opening night—you'll head to midtown and look for the unmarked black doors. That's D36. Inside, you'll find a wonderland of laser beams, fog machines and what we're calling the biggest disco ball in the city. After you indulge with approximately 499 likeminded dance enthusiasts, head down the long flight of stairs near the entrance. There, you'll find that aforementioned basement—a circular bar with '90s-era newspaper clippings, vintage party invites and a wall that vaguely resembles the inside of the aquarium.

Which might make you the fish.