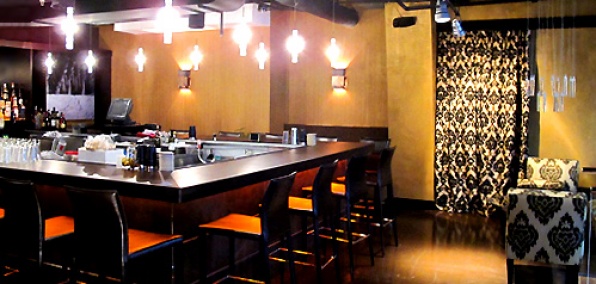 Only two weekends remain until your well-deserved Thanksgiving break. So today, let's focus on something that will get you over the hump.

We're thinking big bowls of handmade pasta and chocolate cannoli.

So say hello to Vento, a charming little Italian spot from the owners of the downtown power lunch haunt Siroc, throwing its doors open Thursday on P Street.

Now, this isn't the old-school Italian of singing waiters and veal 25 ways. Rather, this is the kind of mod spot you'd duck into during fashion week in Milan (they just loved your trend-busting extra-wide ties this year)—etched glass, terra-cotta-colored walls and crystals dangling down from light fixtures.

When it's time to hammer out a nonproliferation deal over lunch, you can settle in at one of the dark tables in the back for some Oregano Lasangette with Lamb Ragu.

But come nighttime (which, we can't help but notice, happens much earlier now), you and a date will want to grab one of the low lounge tables by the window for your own kind of negotiations, with the help of Whole Wheat Pappardelle with Smoked Duck, Smoked Mozzarella Mezzaluna with Tomato-Grappa Sauce and tiramisu that will be spooned out to order tableside.

And should the situation call for it, there's a hotel above and a hotel across the street.

You know, in case you get tired.