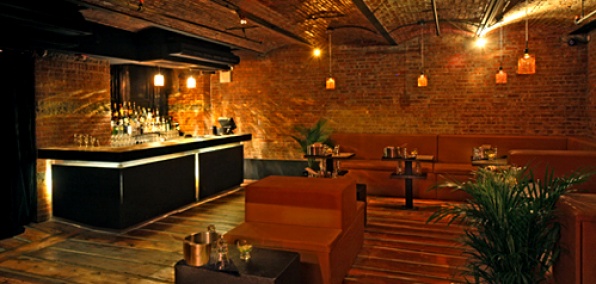 Fun.

Sometimes it's hiding where you would least expect it, like the dressing room at Barneys.

But other times, the fun is right where you'd expect it to be. Like the place where Jimi Hendrix used to howl off the fire escape at three in the morning.

Introducing The Chelsea Room, a new nightclub inside the bowels of the old rock-and-roll funhouse that is the Hotel Chelsea, opening this Saturday.
 
This is the sort of room that was built for late-night dance parties on dark, wintry nights. The owners tore out everything that's been built into the lounge over the years, and what's left is a dim, sexy, low-ceilinged spot with exposed brick from the hotel's original 1883 construction, oversize banquettes (more on that later) and walls decked out in art from hotel rooms upstairs.

Your move here is to show up on the late side, dig into some autumnal cocktails like the Vault (scotch and apple cider), survey the scene bubbling up around the giant banquettes—built so people can dance and sit on top of them rather than on the seats—and then get lost in a swirl of house music, rock-and-roll fashionistas and the ghosts of revelers past.

Jimi would've wanted it this way.