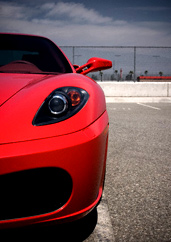 With the X Games this weekend, some wrestling next month and of course the great Justin Bieber in October, you've got plenty of LA Live nights in your immediate future. (Not to mention all of those games involving that team Kobe Bryant plays for.)
And you know what that means: there are going to be some seriously hard-core, knock-down, drag-out battles for parking.
Or... you could just reserve a personal parking spot now, thanks to a web service called
ParkWhiz
, now available Downtown.
Here's how it works. You score tickets to a big event at Nokia or Staples. And then you immediately visit the ParkWhiz website, find the night you'll be there and reserve your spot in a 500-car lot just steps away on Figueroa. You pay up front (it's $20), they email you a receipt, and you're all set.
When the big day is here, just drive up, hand the attendant the receipt you printed out, and you'll be shown to your spot. Easy. So in the meantime, you don't have to worry about a thing.
Except getting tickets to that big event...