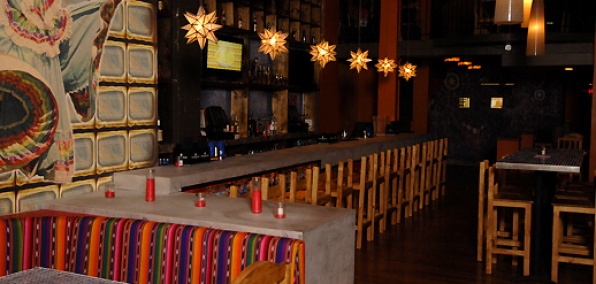 The winds are shifting. A new day is dawning. Incumbents are in trouble, and the party faithful are grumbling.

And to top it off, power lunch spots are transforming before our eyes.

Exhibit A: Lupe, a downtown Mexican cantina, soft-open now, built on the bones of what you may remember as the pasta-heavy Sesto Senso (otherwise known as Justice Scalia's favorite lunch spot).

This is an old-school Mexican joint (a bit more Pancho Villa than Felipe Calderón) here to bring taquitos, guacamole and tequila to an area of town that's long deserved it. You'll enter the dark (yet curiously colorful) space, and head to the aluminum bar festooned with a mural inspired by Mexican graffiti. Your quarry: a glass of sangrita, basically one of their 30-plus tequilas backed with a spicy tomato juice (like a Bloody Mary squared).

Once you have a quorum of caballeros y señoritas, you'll want to head upstairs. There, you'll find a DJ booth (go ahead, request some mariachi music) next to a blue-tiled table for eight that lords over the entire place. Commandeer it at once, though be warned: you'll have to bring your own throne.

Scalia better get used to tacos.