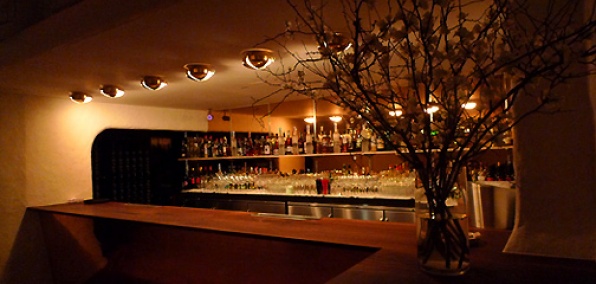 It doesn't happen often, but every once in a while a new scene blooms and becomes, for a time, a beacon of righteous canoodling and cocktailing.
And for the time being, it seems that scene is
Downstairs at Kenmare
, the newly effervescent basement joining La Esquina and Café Select as the newest point of light in Nolita.
Kenmare restaurant started out with
big names and big buzz
, but now a confluence of factors has brought it to its tipping point: a brand-new, impossible-to-get 4am liquor license, a strategic downstairs design of stone columns that create pockets of privacy, meatball slider service from Joey Campanaro and a dark basement built for speed.
Don't be fooled by the post-dinner lull. Most of the time, the downstairs lounge is an empty room, corners neglected, free of vice, vixens or any raucous inclinations.
But on the right nights—say, Wednesday or Thursday—long after midnight has come and gone, something happens down there that is a rare and precious thing in this town—dolled-up denizens wearing sunglasses and headbands, guys with semi-aggressive facial hair, girls in shorter short-shorts than we thought possible, and non-English-speaking Chloë Sevigny stunt doubles prancing tableside, lining up five deep at the bar, heaving to the Doors or LCD Soundsystem and, yes, turning corners into tiny nooks of ill repute.
We'll call it a party, for lack of a better term.