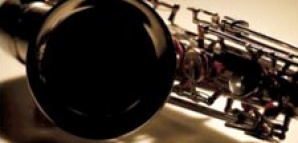 You're no nightlife elitist—but you are a member of the elite.

So you're making plans to enjoy the rebirth of The Kids Cotton Club, the exclusive retro jazz night that begins its new Hollywood residency tonight. (Don't worry, no child labor is involved.)

You enjoyed the night's previous incarnation at Guy's—a loud, themed-up evening complete with live music and a notoriously strict door/dress code (you'll need a tie) for an NYC-in-the-'20s vibe. Other than the new location (with a larger stage to better showcase the music), you shouldn't expect much to change.

Now recharged after a few months off, the night is still presided over by Danny Masterson, the wry, generously afro-ed sidekick from That '70s Show who somehow went on to become a well-respected nightlife kingpin. You'll even see the same doorman and bar staff as before. (Which, depending on your antics last time, may or may not be a good thing.)

The new Kids Cotton Club is located in the heart of Hollywood's nightlife district and yet, like the best alley jazz joints, oddly tricky to find. It's not in the Green Door, nor is it technically taking over the adjacent Cabana Club, though it has staked out a spot inside the latter with low, candlelit cocktail tables.

If you're having trouble finding it, just follow your ear.