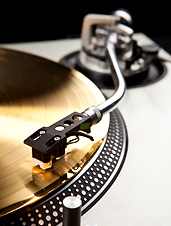 Music is a powerful thing. Especially when it's Whitesnake.
And we've got a website that's rounded up the most powerful music of all—for when you just have to slyly send somebody "Here I Go Again" right now, so they'll think of that and nothing else for the rest of the day.
Welcome to a mischievous website called
Earwurm
, now online.
The execution is simple—find a song that sums up what you want to say to that special somebody (or your colleague who has it coming), and send them an Earwurm message via email, Facebook or Twitter. They'll get a link that looks innocent enough, and when they follow it to Earwurm, they'll have the chance to hear a few bars of something brilliantly annoying, like Bobby McFerrin.
If all goes according to plan, they'll be playing that five-second clip over and over again in their head until next Tuesday.
The canon runs deep, from "Informer" to "Bye Bye Bye" to the immortal "Wannabe" by Spice Girls.
Whatever you do, don't open your friend's reply...