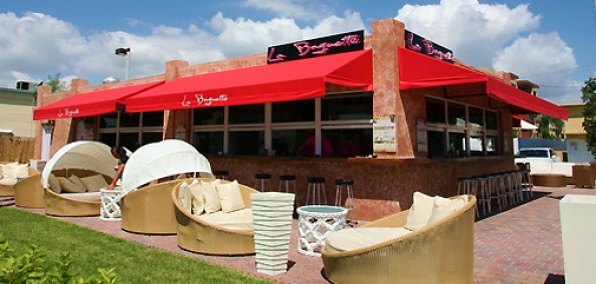 When it comes to late-night sandwich joints on the beach, La Sandwicherie has you covered.
But there are those times when you're not in South Beach (sad but true) and you're in the mood for a smoked salmon and Brie sub. And, obviously, organic beer.
That's when you'll claim a barstool at
La Baguette,
downtown's newest al fresco sandwich bar, now open.
Located in that mystical urban space where Little Havana gives way to Brickell, this sunny spot feels like a Cuban lunch counter crossed with a French bakery. Come here for a midday café con leche (served by a sandwich mistress with a lovely South American accent) or to fill up on a baguette stuffed with turkey, roast beef and pâté when you find yourself in downtown on an empty stomach.
And because the place is open 24/7, it's also perfect for those times when you're pulling all-nighters at the office and need to refuel with a
mozzarella and prosciutto croissant and a hot, caffeinated beverage.
Or a couple of beers, if you're throwing in the towel.