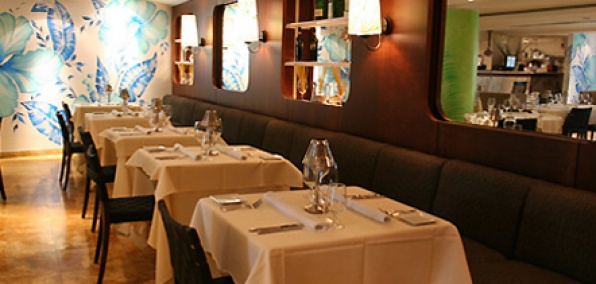 There a few things in life that you will never tire of. Red wine. Women with exotic accents. And subterranean hideaways.

You'll find all three at I Bischeri, a tucked-away lair of Tuscan feasts, now open below street level at the Hotel Nash.

Taking over the former Mark's South Beach space, this is one of those "great little Italian place" Italian places. The waitresses speak in a sexy mélange of Ital-glish, and the chef helmed a Michelin-starred restaurant in Arezzo, Italy, so you know this isn't just an underground Olive Garden (no offense, bottomless pasta bowl).

Save this space for a quiet and romantic night, where you'll woo your date over soulful dishes like Oxtail Ravioli with pecorino fondue and Chianti-marinated Chicken Cacciatora.

Which you'll want to pair with a full-bodied red.

Or at least a full body.