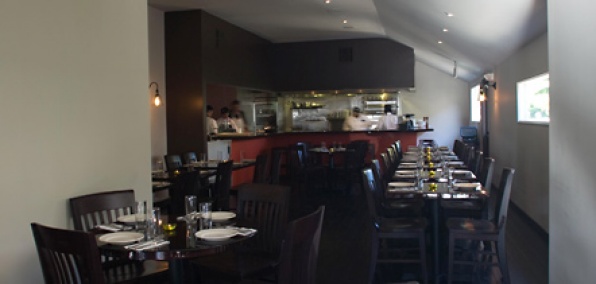 Every house should make you feel welcome, at ease…relaxed. Also, every house should probably be a wine bar.

Welcome to Barbrix, the long-delayed wine bar in a former residence, finally opening tonight.

Tucked off the street against the backdrop of the Silver Lake hills, Barbrix is a casual neighborhood hideaway that happens to have a James Beard–winning Campanile alum handling the wines. (Just be sure to wipe your feet.)

On breezy summer nights, try the rustic front patio for your tour of global grapes from California to Croatia. Inside, you can find a stool at the 360-degree bar (yes, just like home) or a seat in the more formal dining area, where reservations are accepted when your spontaneous drop-ins aren't all that spontaneous.

To help you justify another glass or two (any bottle's up for grabs, if you're ordering two glasses), they offer California-style small plates with Mediterranean influences—Steak Tagliata or Wild Boar Sausage for you, and she might want the Turkish Chopped Salad.

Of course, the pantry's also stocked with what every good wine bar needs—beer. (The Austrian lager Stiegl Gold and the Celtic wheat Curim Gold should do you right.)

But you're on your own for the cereal.