As artificial intelligence continues to improve, and talk of its implications heats up, it's easy to imagine a scenario when human jobs are replaced by AI, rendering us helpless in the process.
But this new grill will only replace you if you're currently a less impressive grill.
So, you're probably safe.
The Perfecta is billed as "the world's first AI-powered grill," and it wants to make you a better, faster cook. So you can spend more time with your guests and less time obsessing over the food. It's available to preorder now, and early adopters get a discount.
The company was founded by a Birmingham, England-based engineer who used to make medical devices but then turned his attention to what you'll be having for dinner. The grill is powered by what they call NeuralFire technology. This combines AI with a proprietary cooking system they say can cook more than 50 types of food in under three minutes.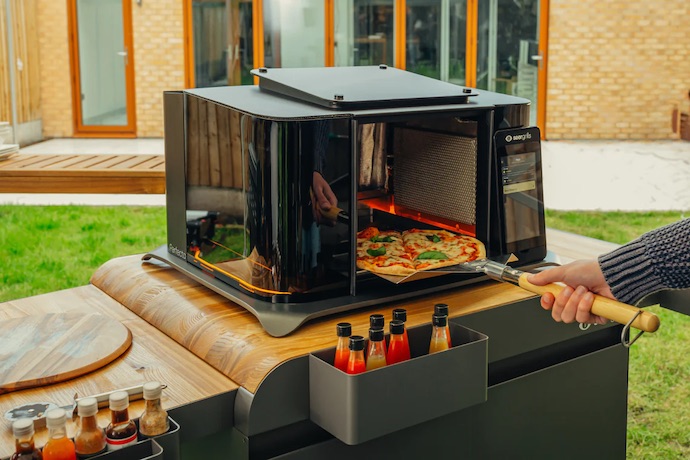 Once your steak, chicken, pizza, vegetables or whatever else is loaded into the grill, you can input details and select your preferences via the touchscreen. For steaks, that includes the cut of meat, as well as desired doneness and sear level, and it will do the rest.
Smart sensors measure the size of the food and its fat content, and dual vertical infrared burners cook both sides at the same time at a very hot 1,652 degrees. The display shows you the temperature, cook time and progress, so you'll be able to follow along. Or, let it work and go set the table, because dinner will be ready shortly.
There's also a chef mode that lets you handle all the inputs manually, just in case you want to tweak things to expert-level specs. But that kind of defeats the whole purpose here. So, instead, trust your new robot chef, and go have a beer.
It's hard to say you earned that beer, but you did pay for it.