We can't tell you how to beat the house in roulette or blackjack.
But we can tell you where to get birria tortellini and a small army of terracotta warriors made completely of chocolate.
So already, you're way up.

We're here to tell you Where to Eat and Drink In Las Vegas today. Because we get asked. ALL. THE. TIME.
More importantly, we have answers.
Mouthwatering answers that will have you soaring high above the Strip. And veering off of it for juicy tacos and hand-pulled noodles.
Without further ado...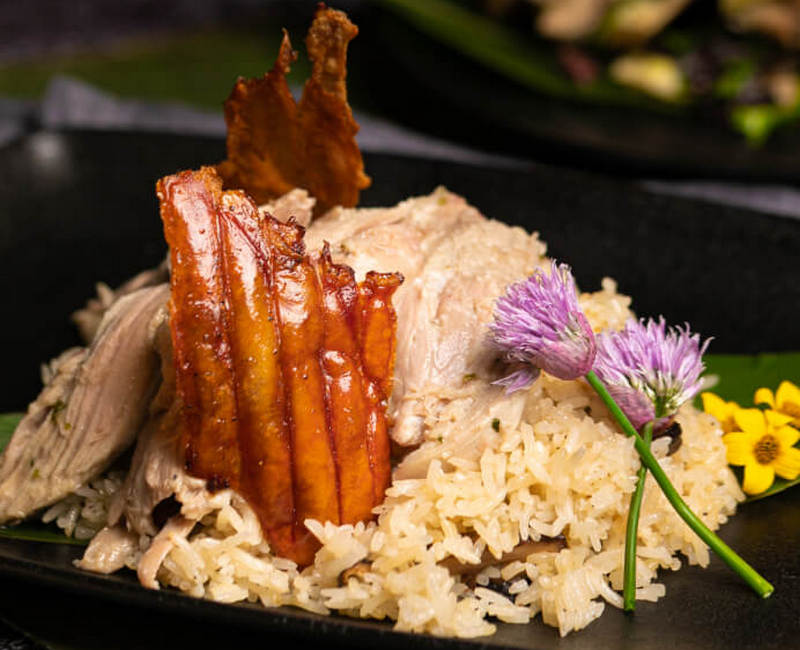 The Internationally Eclectic Lunch: You can't always please everyone who's along for the ride on your Vegas adventures. Or at least, you thought you couldn't. Then you waltzed right into Resorts World and cruised its Famous Foods Street Eats, an imposing row of stellar food vendors based on Southeast Asia's street markets. Soon, a perfect storm of Vietnamese-Texan ribs, Peking duck burritos, bites of whole Filipino suckling pig, Steve Aoki's yakatori, Marcus Samuelsson's Nashville hot chicken, and Thai beef bowls are amassed on your table. In front of that one friend. Just eating a burger. Nothing wrong with that.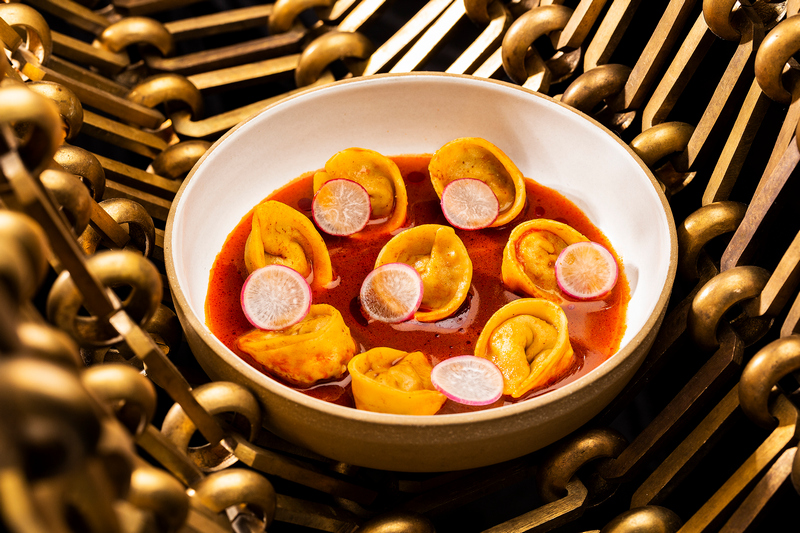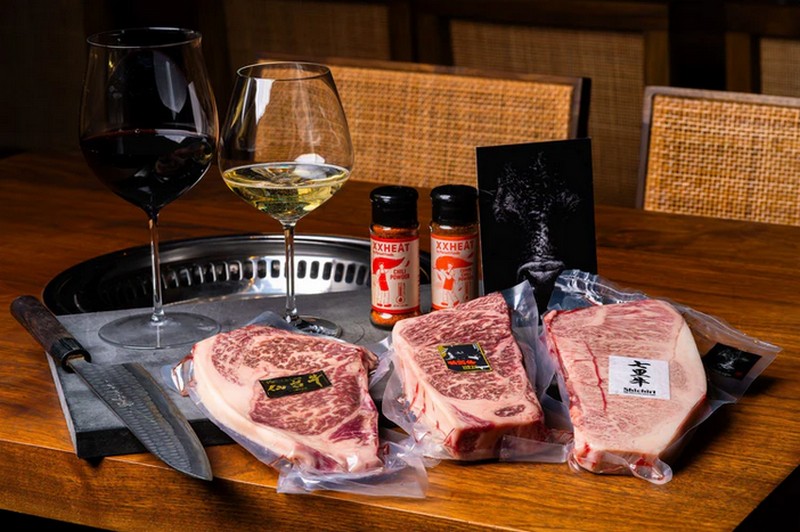 The Endless Procession of Unparalleled Meat: Your trip is fueled by whiskey, meat, and a few antics you've been sworn by your more married companions to never speak of again. Bazaar Meat is your mealtime Mecca, where Jose Andres' crew offers a cavalcade of carnivorous delights, including Spain's coveted vaca vieja, tacos with jamon iberico de bellota, firepit-roasted suckling pig, and more sumptuous steaks than you can shake a stick at (we tried). For hard-to-rival indulgence, opt for selections from the Tasting Through Japan menu, which spans the gamut of the world's most prized Wagyu, from Kobe ribeyes to Ohmi striploins to Satsuma tenderloins. This is what you work for.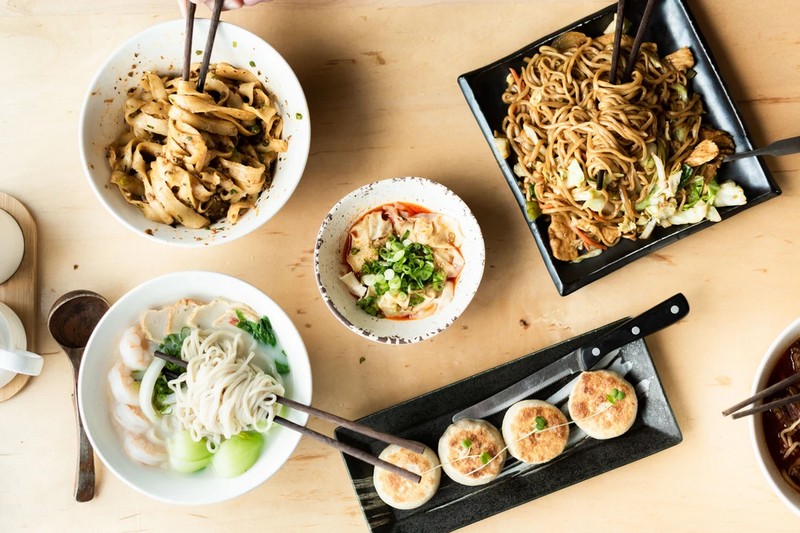 A Hand-Pulled Noodle Show: Shang Artisan Noodle is located off the Strip, but that doesn't stop this small, white space from filling up quickly with avid eaters come opening time. They queue up for the impeccable handpulled and knifecut noodles that appear in classic and modern soup bowls, such as dan dan, and pork belly noodles. And also for the thrilling show, which showcases the chef as he kneads, pulls, twirls, and stretches a delicate tangle of wheat flour dough into silky, springy noodle glory. It's even better than Thunder Down Under. Uh, or so we hear.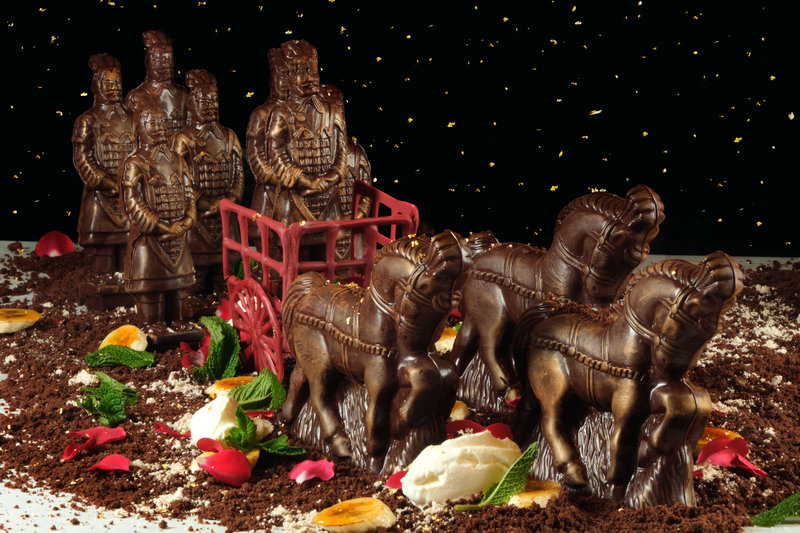 A Dessert That's Out To Break Instagram: That would be these milk chocolate mousse-filled chocolate Terra Cotta Warriors of Xi'an, available a la carte as solo soldiers, or in a small army with their steeds for group celebrations at China Poblano, Jose Andres' always phenomenal exploration of Chinese and Mexican pathways at The Cosmopolitan. Of course, first you have to eat the preceding bonanza of dim sum, beef tendon-and-raw oyster tacos, red braised pork belly sandwiches, 18 Monk noodles, Gulf shrimp-boosted street corn, and salt air margaritas. We believe in you.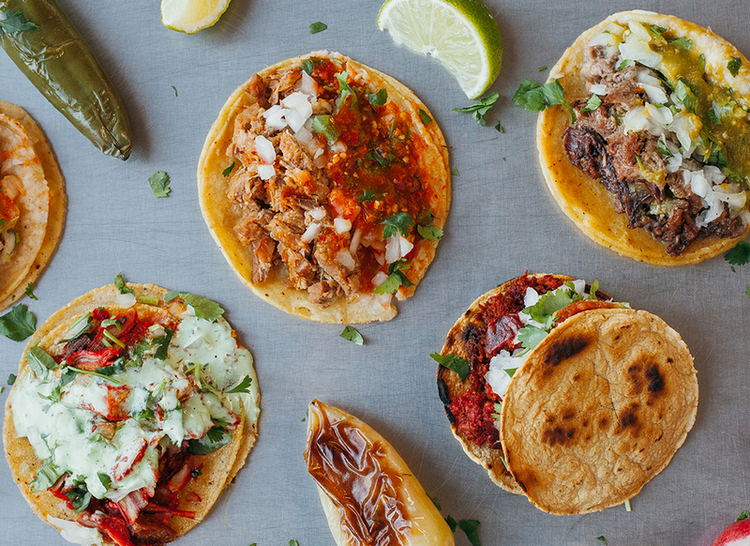 Tacos, Glorious Tacos: When you're down on your luck at the tables. When your friends have all scattered into neon oblivion. When it's way past midnight and the Ghost of Hangovers Future cautions you to coat your belly. Tacos will be there for you. Maybe they'll be the Texas-inspired breakfast tacos found off-Strip at the Nani's Mexican Kitchen truck. Maybe they'll be the Tijuana-style adobada and asada tacos in the middle of the Strip at the impressive 24-hour machine known as Tacos El Gordo. Maybe they'll be the bulgogi beef tacos by the rooftop pool at the Downtown Grand because you don't feel any inclination to leave it. Either way, you can count on tacos. Always and forever, tacos.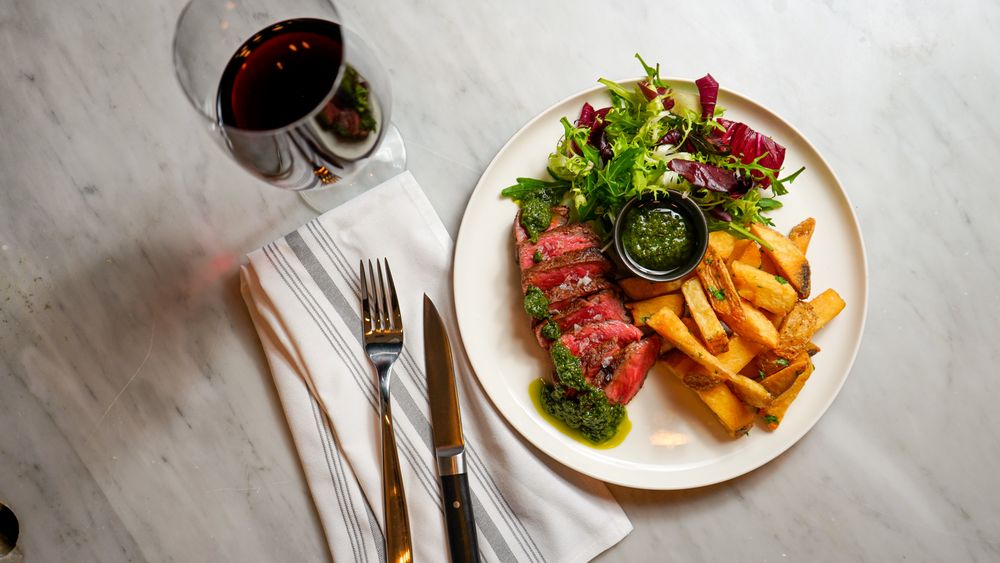 The Off-Off Strip Summerlin Surprise: Maybe you know actual humans who actually live in Las Vegas that you need to see. Good news: Fine Company just opened this week in the lovely suburban neighborhood from former Bellagio chef Roy Ellamar. So now you'll graciously offer to go visit them, catching up over housemade lamb merguez-stuffed dates, porchetta sandwiches, and steak frites with harissa chimichurri. You really are such a good friend.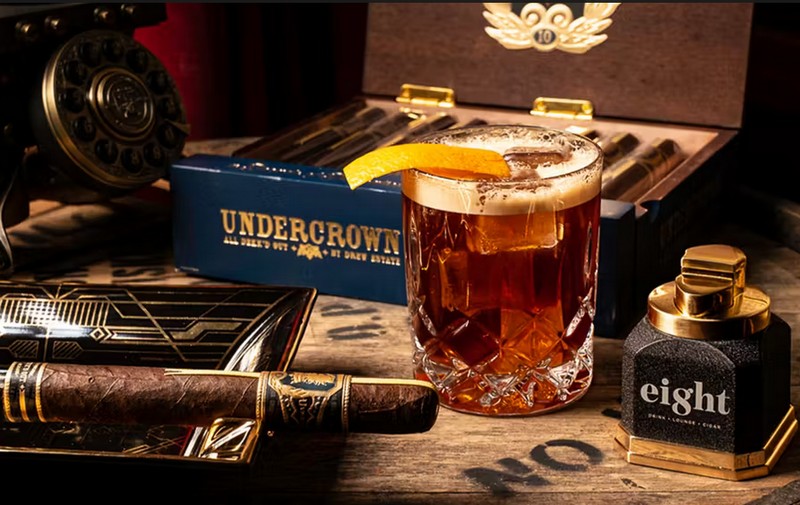 The Stogie-and-Cocktail Breather: An especially captivating collection of cigars and explosively creative cocktails mingle at sexy, elegant Eight Lounge. You and your impeccably tailored team of wildcats have over 150 stogies to choose from the in-house humidor, as well as attendant professionals who can best pair your Herrera Estelis to your barrel-aged Boulevardiers, Carajillos, and rare rum flights. It also serves dishes from chef Nicole Brisson, of neighboring Brezza and Bar Zazu, including chicken milanese sandwiches, dry-aged burgers, and cannolis to kill for. Though you can just order them.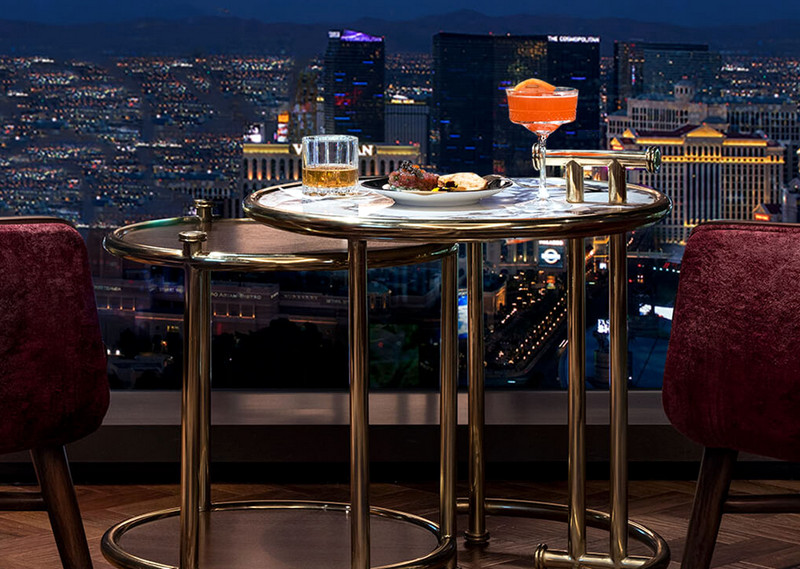 The Feather-In-The-Cap Nightcap: You met a certain someone you'd like to spend more time with. Or maybe you even brought your own. Now you're pulling out the big guns: Banana Bread cocktails and Islay Old Fashioneds, 66 stories up in the sky, serenaded by Spanish guitar, and increasingly amorous whispers at Alle Lounge on 66, way up high on top of Resorts World. The city of lights is spread before you, with all the noise, chaos, and legions of inebriates safely at street level.