Jimmy Butler is one of the NBA's best players.
But he's also one of its best baristas.
And during the shortened "bubble" season of 2020, he famously set up his fancy espresso maker in his hotel room and made coffee for teammates and other players, charging them $20 per cup.
That enterprise turned into Bigface, his coffee and lifestyle brand. And all that led to this, a new collaboration with Fellow, makers of some of the most stylish coffee gear on the planet.
Bigface x Fellow is a limited edition collection of good-looking products, including a grinder, scale and pour-over kettle, to keep you caffeinated.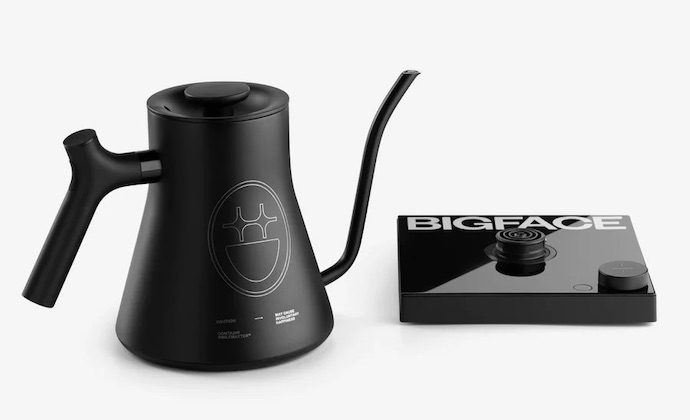 The lineup includes seven items, plus beans. The precise scale has multiple modes to guide you to the perfect ratios, and the grinder has 31 grind settings that can accommodate the finest pour-overs and the coarsest cold brews. There's also a double-walled travel mug and ceramic cappuccino cups.
The kettle is smarter than most people. Its guide mode has preset temperatures for different types of coffee, there's an altitude setting to ensure boiling consistency, and a timer mode that lets you reach specific temperatures at specific times. It can even hold a temperature until you're ready to go. Pair the kettle with the dripper set, and you'll make perfect pour-overs every time.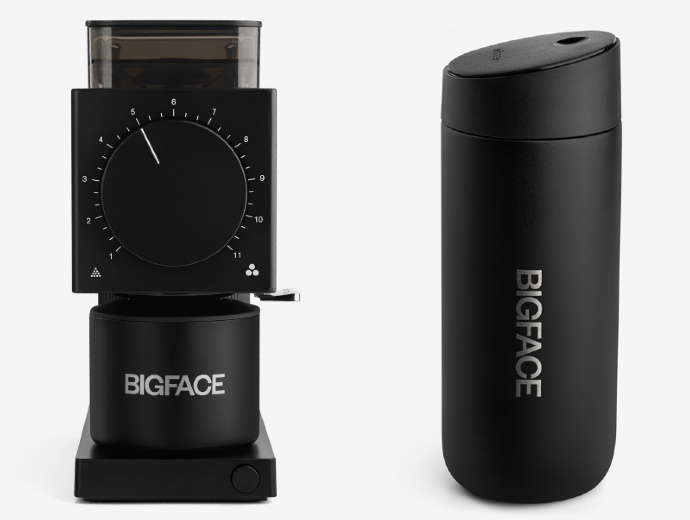 But first, you need beans. Those hail from a small region in the Gedeb district of Ethiopia, where they're harvested and fermented, and the end result is coffee that's bright, aromatic and fruity.
Hone your craft, and one day you too can begin charging NBA players $20 for coffee.