If you go skiing this winter, you can abide by the tried-and-true method practiced by countless skiers around the globe: take a few runs each day before adjourning for après-ski activities, thereby having a great time but never really improving.
Or you could take some lessons. Which, sure, is a good idea, but expensive and not quite as fun as barreling down the slopes with your friends.
We like this third option, which involves a digital ski coach who lives in your boots.
Carv is a smart device that consists of ultra-thin inserts packed with 72 pressure and motion sensors. These fit into your ski boots and measure 13 different metrics each time you turn, including balance, edge angle, turn shape and outside ski pressure. The inserts sync with the corresponding app, giving you real-time audio feedback while you ski. The app also creates detailed reports and visuals to consult on the chair lift between runs or when your day is over, so you can see how you're progressing and note areas that need improvement.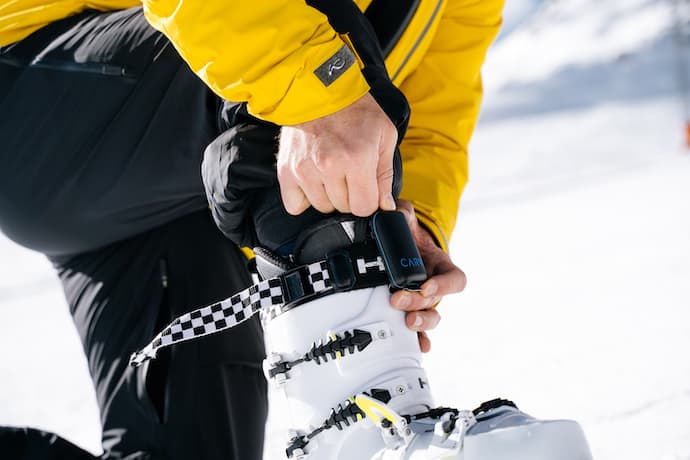 Carv recently partnered with two-time Olympic gold medalist and five-time World Alpine Ski Champion Ted Ligety. Dubbed "Train with an Olympian," the new program includes real-time audio coaching, drills and concepts built by Ligety, so he can lend his expert advice every step of the way. It also compares your turns to data captured from Ligety's own skiing to see how close you can get to mirroring the Olympian's technique.
Aside from the personalized instruction, users also get access to videos, articles, drills and workouts, all made with the world's best ski instructors, so you can improve your skiing on and off the mountain.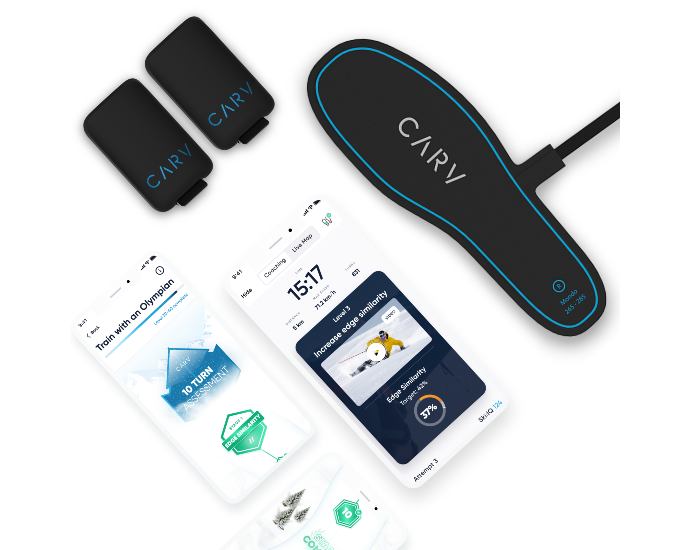 Carv is doing for skiing what other companies have done for cycling, boxing and other fitness disciplines. But in this case, you're racing down a mountain, not glued to a stationary bike or a rowing machine.
And post-workout drinks are basically mandatory.