With all the talk of artificial intelligence taking jobs and then taking over the world, one industry seems to have slipped through the cracks of our collective attention.
That's right: candles.
But rather than an aromatic uprising, in this case, AI is just being used to help you score some great smelling candles for the holidays.
Scent Lab is a digital platform that's using an algorithm to pair people with personalized scents, and then sending custom candles straight to your door.
Poke around the website, and you'll take a short quiz to determine your scent style. It'll show you scenes, like a roaring fire, crashing waves, freshly baked cookies and a peaceful forest. It's up to you to choose what appeals to you and what doesn't (for the record, only a monster hates freshly baked cookies).
Answer a few more questions to give the program additional insights into your preferences, including any general scents that you prefer or avoid, and it will run that data through a proprietary algorithm to unlock your perfect scent and recommend candles you're sure to like.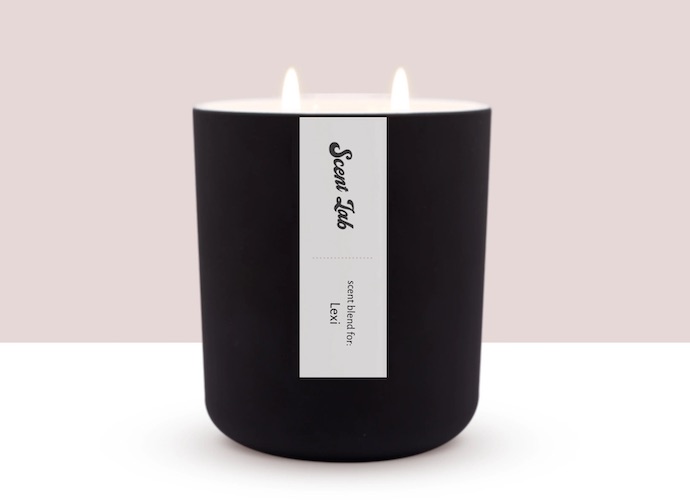 The candles are custom blended from a large palette of scents, so your candle won't be the same as everyone else's. Each one is made with sustainable, non-toxic materials, including soy wax and cotton wicks. And candles comes in customizable matte glass vessels of your choosing. The estimated burn time is 80 hours, so go ahead and light that thing ablaze.
You can also give the experience to someone else, so they can input their own preferences and find the perfect candle for them. Which sounds like an incredibly easy way to check a couple people off your holiday gift list.
Scent Lab maintains an online profile for customers, so over time, it can leverage its self-learning capabilities to recommend other products you might like in new and seasonal scents.
You've got friends and coworkers who don't know you this well.