Stroll through the airport with 12 bottles of wine in your arms, and people will think you have a problem. TSA won't let you through security, and more wine is likely to wind up on the floor than at your intended destination.
But stroll through the airport with 12 bottles of wine snugly packed into a stylish hard-sided suitcase that's ready to check onto your flight, and no one's the wiser.
It can be your little secret. Well, you and LeBron James.
The new Rimowa 12 Bottle Case updates the popular luggage brand's classic aluminum suitcase with an interior designed to securely hold 12 bottles.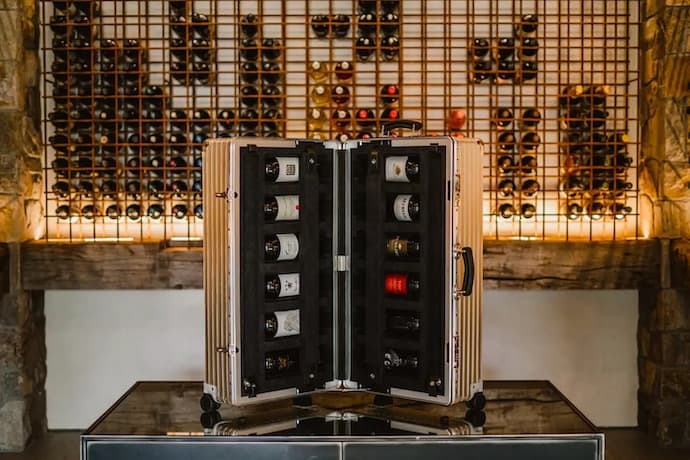 The case features a textured aluminum shell, a black leather handle, wheels and TSa-approved locks. Apart from the interior, it appears to be a regular suitcase. But it's primed to carry a dozen of your favorite bottles back from Napa or Bordeaux or the liquor store—whatever you need.
The case was inspired in part by wine aficionado (and basketball star) LeBron James. A Rimowa ambassador, he noticed an old case in the brand's archives and helped this new version see the light of day. So, think of him the next time you're carting wine from one place to another.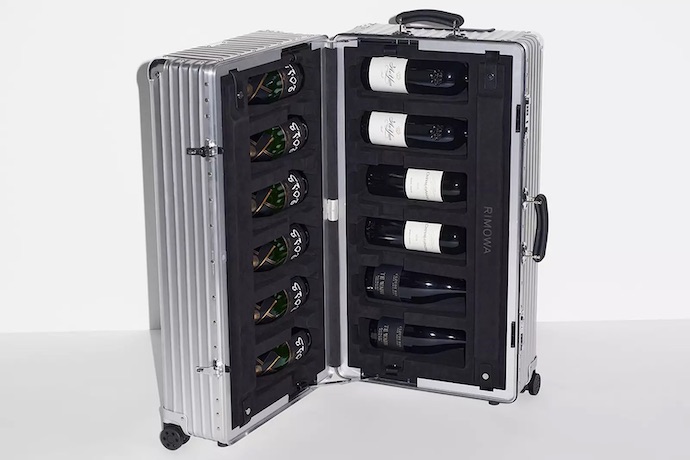 If you're not sure what to fill your new case with, Rimowa partnered with Wine Access, the online wine curation site, to suggest a dozen bottles. The 12-pack features some of Napa's best wineries and rarest wines pulled from the producer's cellars, including Morlet Family Vineyards, Amici Cellars and Carte Blanche.
So you don't even have to pack for your trip.