Last time you stayed in Hollywood, you watched an amateur Spiderman fistfight an ersatz Wolverine.
Which is exactly why it was the last time you stayed in Hollywood.
But we've finally got something guaranteed to bring you back.
Where you'll drink Manhattans on the town's best new rooftop, eye-to-eye with the Capitol Records building. And make new friends who will size you up as a potential fourth for their chicken fights in the pool.

You're basking in the manifold glories of The Aster, an exceptionally cool private club and boutique hotel rolled into six floors of beautiful space, now open at the legendary intersection of Hollywood and Vine, just enough steps from the Walk of Fame.
You'll find it by looking for the massive Tristan Eaton mural gracing the building's south side. The one with Sidney Poitier and Judy Garland's humongous faces peering out at the world. And enter into an oasis of sophisticated style and repose with significant potential for debauchery.
Here's how you'll use it: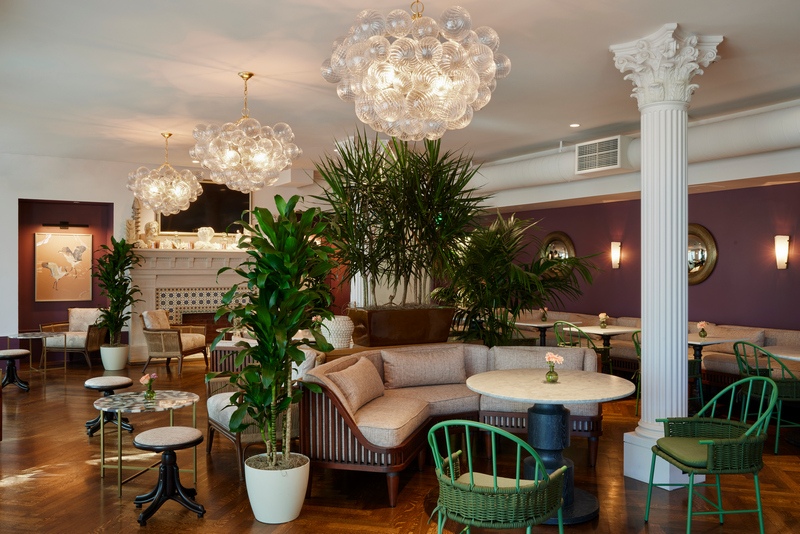 Join them: Seconds after your feet leave the sidewalk, you're transported into the warm embrace of a private club intent on coddling, educating, and entertaining its members. There's an outdoor pool deck dotted with 18-foot palms that evokes the town's golden age on the bottom, and a seriously seductive rooftop for cocktails, mingling, and insane views up top.

In between, there's a screening room, gym, work spaces, lounges, a recording studio, outdoor theater, and salon from Jonathan Antin. At any point, you may find yourself variously taking in a master class, screening, DJ or burlesque set, or live comedy show, if not just sitting around being your usual charming self.
Wait, is that your stomach growling?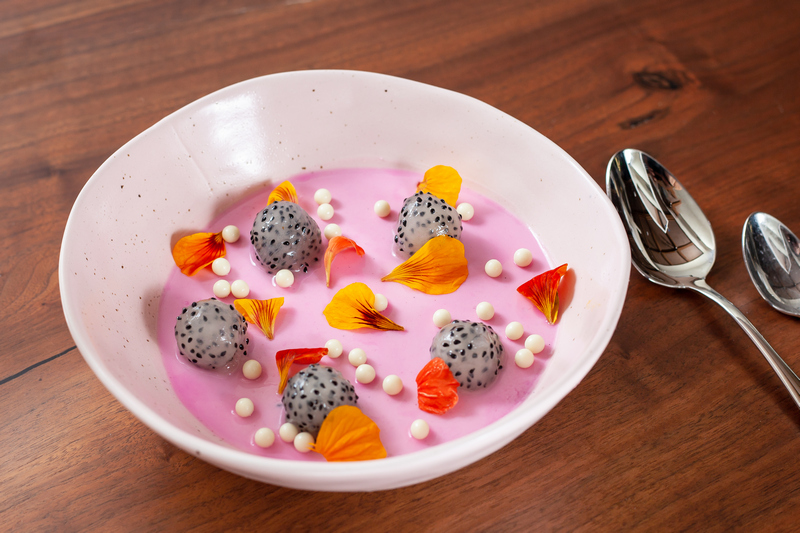 Seek nourishment: Remember that amazing rooftop we were just talking about? Talented chef Marcel Vigneron has a restaurant up there. It's called Lemon Grove and it's a bright, beautiful, breezy space open to the public for hamachi pizzette with pickled pear and avocado, lemon pasta with tom kha cream, five-spice heritage Duroc pork chops with peach-habanero compote, and the dragon fruit panna cotta you see above. And other things.

He's also overseeing all culinary aspects of the members-only Park Lounge and the Club Room, the large heart of this space which has a hand-painted mural, stays open 24 hours a day, and connects to a network of different lounges and nooks for entertainment and cocktails.
At this point, you may find yourself resisting the urge to leave…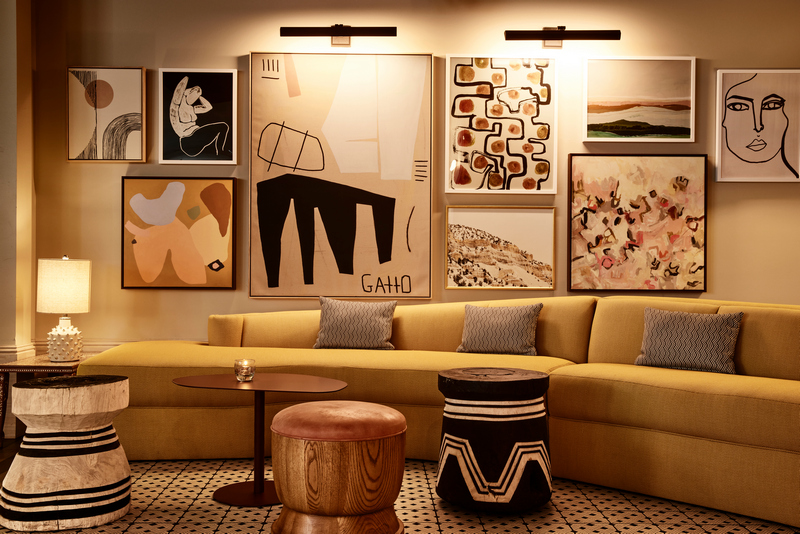 So Stay Over A Few Nights: There are 35 handsome suites on the third and fourth floors that you can consider booking. Each are inspired by Old Hollywood, with antique armoires, separate seating and dining areas, French fixtures, and a minibar stocked with local goodness, like gin made in Downtown L.A. and a sexual wellness brand from Dakota Johnson. Getting a room also comes with all the privileges of membership.
Plus, this place isn't afraid to break a few rules. For example, there are no check-in times.
Check-in times being universally lame.