There was a time when desks were just surfaces meant for holding your stuff.
Then they became adjustable. People stood up. Treadmills were added. It was wild.
And for a while, it seemed we had reached peak desk.
But here comes Lumina, touting a new smart desk with a built-in display that can feed you info from a series of apps, so you only have to look down to consult your calendar, read the latest news or check your social feeds. You can reserve one now, and the desk is expected to begin shipping next year.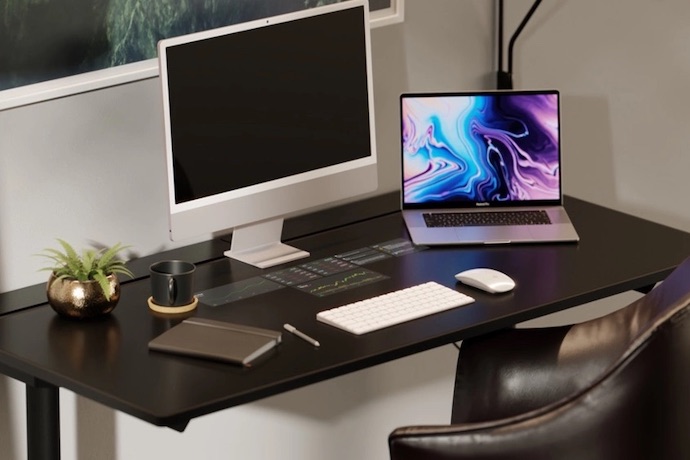 In many ways, the Lumina Desk operates like any other desk. For starters, it has a flat surface to keep your computer, take notes and do whatever else you like to do. But that surface is anti-reflective glass, and the legs—which are made from black-coated aluminum and stainless steel—are easily adjustable so you can stand up throughout the day.
The built-in OLED display is 24 inches wide and features ambient lighting, so it won't compete with your primary screen. Rather than poking the embedded display with your finger, you'll control a custom selection of apps via your computer and a separate Lumina app, so you can perform quick interactions with your keyboard or mouse.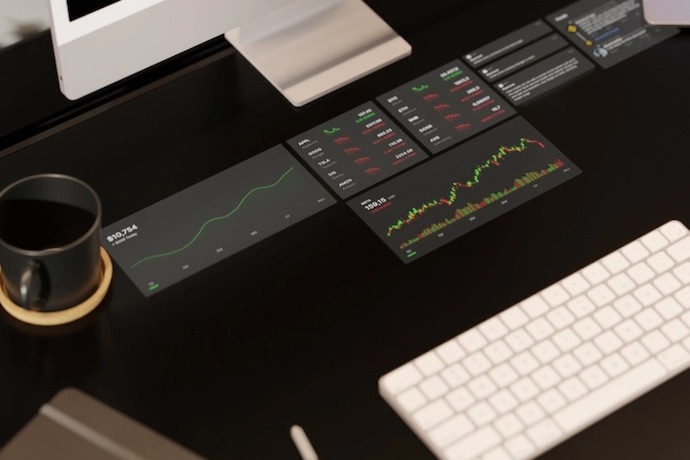 The desk's surface is also a wireless charger and power station, with dual charging pads, a six-plug power strip with hidden cable compartments, and six USB ports.
When you're ready to stretch your legs, the desk height can be manually positioned anywhere from 30 to 47 inches. Make adjustments when it feels right, or program a standing schedule, and it will automatically reposition itself per the schedule and keep track of how long you're upright versus seated.
The latter feature could go a long way toward your overall health. Though you'll still have to drink water on your own.