If you're behind the wheel of a car in your home, it's possible you flew past the garage and wound up redecorating your living room.
But hopefully you're just sitting inside the Prodrive Racing Simulator.
This new contraption was designed to offer a first-class simulator experience without looking like a clunky arcade game. As such, it doubles as a handsome piece of furniture. And it's the closest that most of us will ever get to driving a real race car.
The simulator was a collaboration between Prodrive, whose pedigree includes building everything from rally cars to F1 racers, and Callum, a firm that's responsible for designing lots of good looking Jaguars and even a bobsled for the British national team.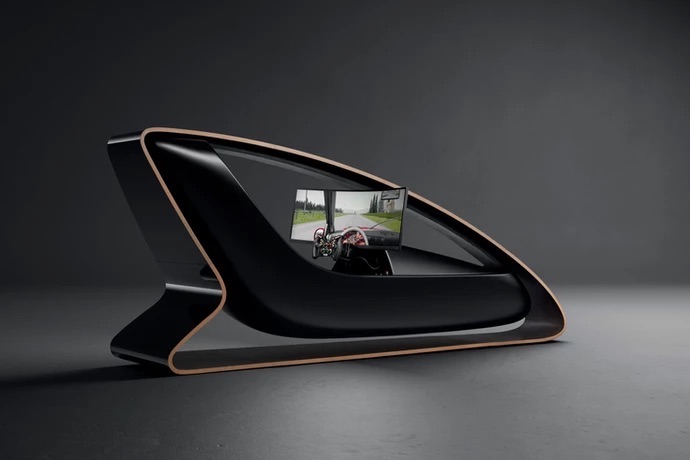 To make this, they created a carbon fiber housing around a racing seat, steering wheel and mechanical pedal box. And they used 16 layers of birch wood with a gloss-black finish to round out the frame. So, it's about as far from Crus'n USA as you can get.
For the actual racing part of all this, Prodrive applied its 35 years of technical knowhow and data into a realistic racing experience that accounts for details like steering wheel feedback and braking precision. The result is that you get all the upside (exhilaration, ability to test your driving skills) without any of the risk (fiery crashes).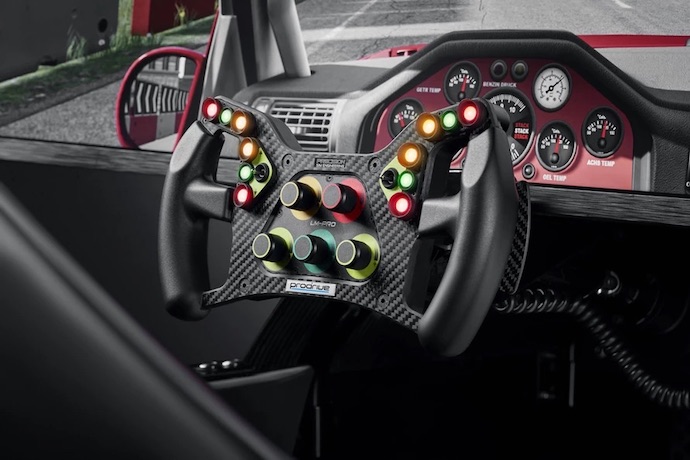 The extra-wide screen and noise canceling Bowers & Wilkins headphones will keep you fully immersed in the action, so you can concentrate on the virtual race tracks and drown out phone calls, your job and the people you live with.
Remember, hands at ten and two.