There aren't many better feelings than sipping hot coffee in the morning.
And there aren't many worse feelings than taking a sip, only to find that your coffee's gone cold.
Sure, you can throw it in the microwave, if you have one. Or you can purchase your way out of this dilemma to ensure that you never suffer such a calamitous fate ever again.
The Ember Cup is a smart, battery-powered vessel that sets and keeps your desired temperature. You might know Ember from their travel mug, which operates in a similar fashion. That's great when you're on the go, but this new cup is geared toward home use. The six-ounce size works for espresso drinks, like cappuccinos, cortados and flat whites, as well as small Americanos and Nespresso pours.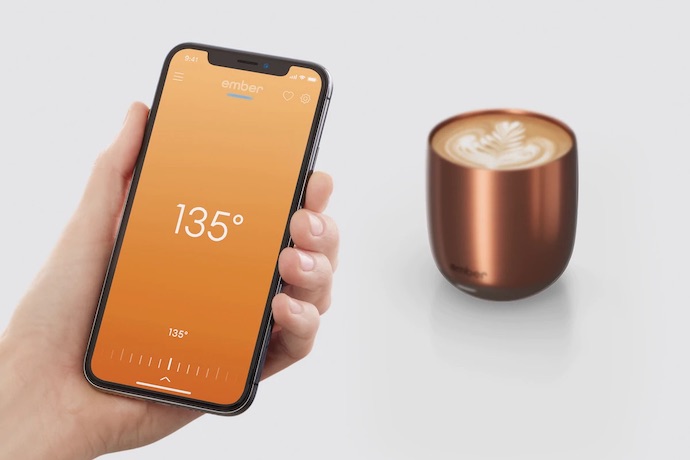 It's available in two colors: black and copper. The cup is embedded with sensors that read the temperature and detect how much liquid is in the cup, and a convection current keeps your beverage hot from top to bottom.
Naturally, there's a corresponding app. That's where you'll set your desired temperature, with a range between 120°F and 145°F—aka prime drinking temps. You'll receive a notification when it's ready, so you can pour your coffee and start drinking. The app also has temperature presets, a tea timer and recipe suggestions.
The battery will keep your coffee hot for 1.5 hours, so you can drink at your leisure. But if you drink really, really slowly, place your cup on the included charging coaster, and it will stay hot all day.
Now that that's been sorted, you're free to focus on other tasks. Like breakfast.