You're probably familiar with Mirror, the fitness mirror.
Well, this is Fiture, a new fitness mirror.
It's another salvo in the workout-from-home category, and like all such products these days, it's an interactive, connected device with plenty of bells and also some whistles.
Fiture is 68 inches tall with a 43-inch screen, and it's just 1.6-inches thick, so it stands against the wall without taking up much space. It has built-in speakers and a couple buttons, but otherwise, it could pass for a regular mirror. Check yourself out before leaving the house or, if you're ready to exercise, wave your hand. That's where things get interesting.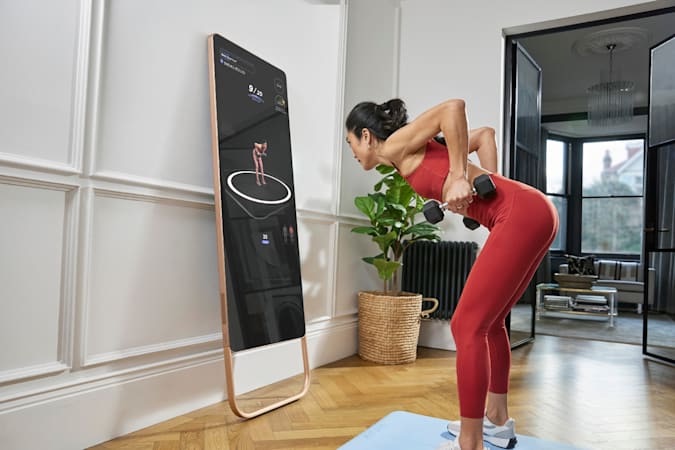 Your wave activates the device, and you can then start a workout with additional hand gestures, or find more functionality via the corresponding app.
Scroll through the options, and you'll see hundreds of available workouts that vary in duration, style and intensity. Do a 15-minute yoga class, or challenge yourself to 60 minutes of HIIT. There's also stretching, pilates, strength training, cardio, boxing and plenty more, all led by instructors who show you the ropes. Or, if you want to take control, you can customize your own workouts.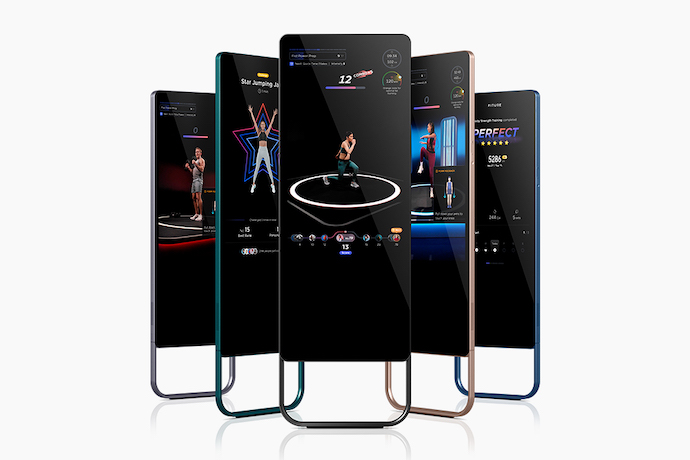 As you move through the exercises, the camera tracks your movements across several skeleton points on your body, offering real-time feedback on your form and pacing. The company says it can recognize 1,000 different movements. It also tracks your reps, sets, duration and heart rate, so you're free to focus on the workout. At the end of each session, the display will show a recap with your calories burned and where you rank on the leaderboard.
Unlike other devices on the market, Fiture is available in five colors. So, whether you use this thing every day or not at all, it will look great with your sconces.