Flying commercial has never been particularly enjoyable.
Now, even less so.
But it's not like you can just charter a luxury plane and jet off to destinations on a whim.
Oh, wait, yes you can. Flewber just launched a new app for iOS and Android that lets you book on-demand private flights, even last minute, and share the cost with friends.
Flewber has been around for a few years and got its start offering regional flights around the northeast. That was nice for anyone who lived and traveled within that small area, but otherwise, not too helpful. Now, the company has expanded its routes across North America and into the Caribbean. And beyond its own fleet, it has tapped into a large network of operators, so thousands of aircraft are available to take you where you want to go.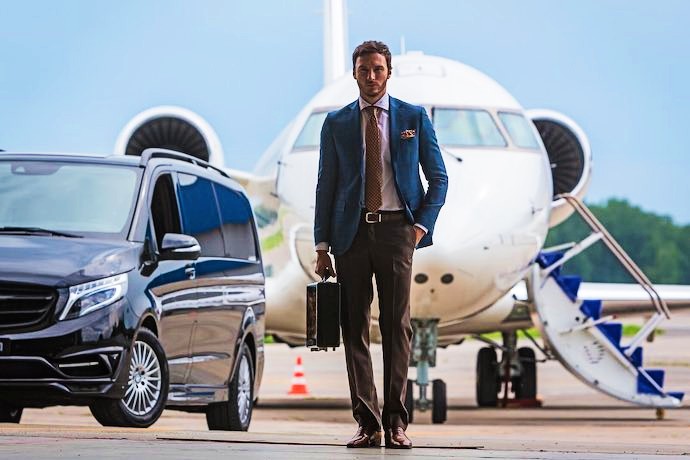 To use the service, you just need to download the app and create an account. Plug in your route and you'll see the private aircraft available to you at all the little airports you probably didn't know existed. Book a flight to receive an instant quote, or select "bid." The latter cues the app to begin searching for empty-leg flights, which are passenger-free routes usually used to get a charter plane from one location to another. If there's one going to your destination, you can hop aboard and save up to 60% off the normal price.
Since prices are per plane, not per seat, you might as well offset some costs by inviting friends along. Before finalizing your booking, you can share the proposed itinerary with friends, family, business associates or whoever else, and your co-passengers can chip in some money to join your flight.
The planes vary based on whether you're taking a regional or long-range flight and how many people are traveling, so you'll get a jet that fits your needs. And you'll see the types of available planes before you confirm anything, just in case you have a preference between a Gulfstream and a Learjet.
Beyond the obvious benefits of being on a luxury plane with only the people you invited to join you, flying private also lets you can skip the typical airport hassles. On your day of travel, simply arrive 15 minutes before your flight, or if you do show up early, you can relax in a private lounge away from the usual security lines and crowds.
Also, unlike Uber, you won't have to navigate from the backseat.