How do you know you've amassed a covetable spirits collection?
Friends dropping by your house unannounced is a tip-off.
But non-friends trying to physically wrest said spirits away from you is a pretty good indication that you're holding some valuable and highly desirable bottles.
It's also an indication that you may need to stop storing that prized whiskey on your bar cart.
So if your collection is worth thousands of dollars, you're a bit paranoid, or you just appreciate great design, here's Whisky Vault. The Taiwanese company is devoted to ensuring your bottles stay safe and secure.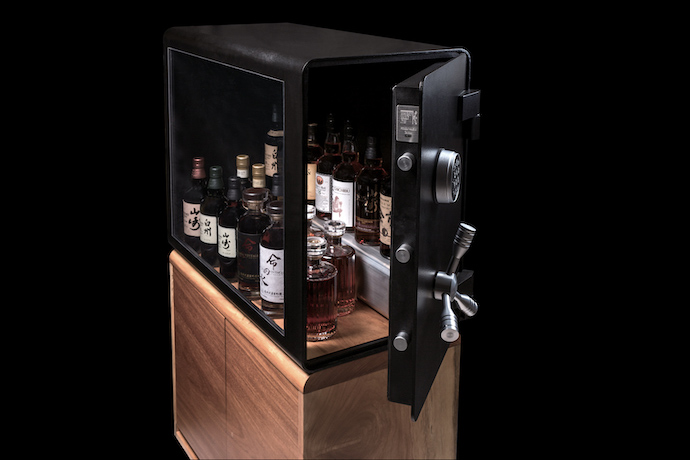 There are two products to choose from. The original vault holds up to 21 bottles and sits atop a handsome wood cabinet. It's made from solid steel plate construction and features a bulletproof window, so you can ogle your collection whilst knowing it's secure. The tri-spoke handle is machined from aircraft aluminum, and the electronic combination lock and three locking bolts ensure that no unwanted parties make it inside.
The just-launched Whisky Vault Mini is much the same, but it fits 10 to 15 bottles and is roughly the size of a microwave, so it's meant to fit on your counter or home bar.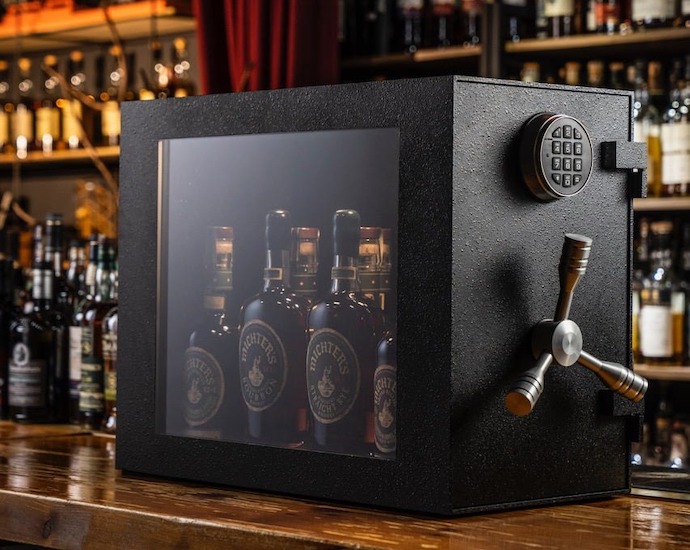 Both options are made to order, so contact the company to get started, and you can expect to receive your vault in eight to 12 weeks. Once it arrives, you can properly protect those precious bottles, whether they're for personal consumption or you're storing them for investment purposes—as an appreciating asset, rare booze regularly outpaces the stock market.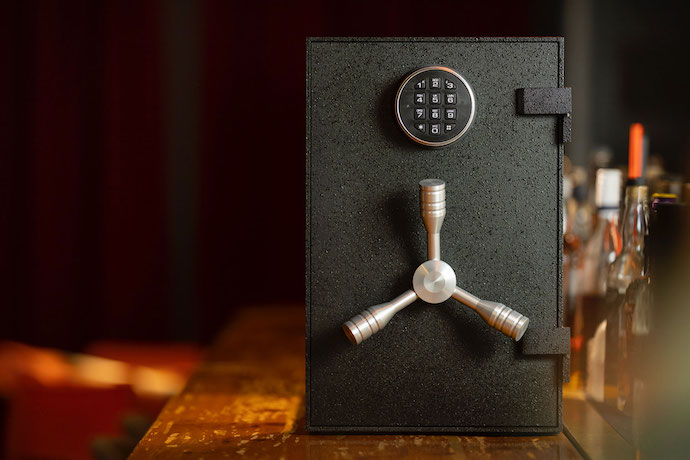 Despite the name, we should point out that the Whisky Vault is equally adept at holding bottles of tequila, rum and cognac.
It's also not a bad place to keep your passport.